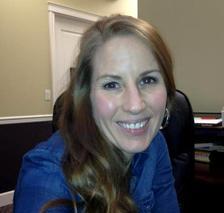 "There is a direct relationship between trauma and addiction"
LANGLEY, British Columbia (PRWEB) December 12, 2012
Claire Suchy has been announced as the new Program Director for the H.E.R. Women's Treatment Facility at the LDR Holistic Addiction Wellness Centre in White Rock, British Columbia.
Suchy has a Master's degree in Counselling Psychology and has private practice experience focusing on trauma-related therapy. Her expertise specifically focuses on clients who have experienced traumas such as childhood abuse, physical and emotional abuse, accidents and injuries.
"There is a direct relationship between trauma and addiction," says Suchy. "Childhood experiences which have the potential to create vulnerability to addiction include mis-attuned caregivers, disrupted attachment, for instance, divorce, death, or abandonment by a parent, and other adverse childhood events such as physical, sexual and emotional abuse or parental drug abuse. There is a growing body of research which strongly suggests that these factors have a predictive relationship with the development of addiction; in fact, individuals who experienced two or more adverse childhood events are at increased risk for lifetime alcohol dependence."
Suchy's plan is to integrate trauma theory into the H.E.R. treatment program, which will include offering education, skills, and trauma therapy when it is safe and appropriate to a client's recovery process.. Suchy intends to integrate trauma theory into LDR's Holistic programs based on the latest trauma research. Her goal is for clients feel supported and taken care of, both during and after the treatment process, and that families have the right support system in place to ensure the therapy goals are maintained post-treatment.
LDR Holistic Addiction Wellness Centre is one of the leading drug and alcohol addiction treatment centres in Canada. LDR has successfully helped men and women across Canada to achieve more fulfilling and enriched lives without the unhealthy addictive lifestyle choices. Our treatment centre offers a premium level of care, with high staff to client ratios which supports five-times the national average of one on one counseling, when compared to other private facilities. At our men and women-only treatment facilities there is a definite collaborative purpose; to transform each person struggling with addiction, into clean and sober individuals who become a healthy part of their families and communities once again.