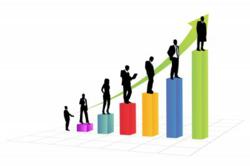 We have created what I feel is the best opportunity for resellers to make money with Voice Broadcasting
(PRWEB) December 17, 2012
Dialtel has released its own White Label Voice Broadcasting program for outbound termination within the US or Canada. The program will give resellers the ability to run their own Voice Broadcasting business.
Dialtel CEO Erik Scanlan said in a statement, "We have created what I feel is the best opportunity for resellers to make money with Voice Broadcasting. Resellers will be able to obtain a low rate from Dialtel and charge a higher rate to their customer's. Using Dialtel's rate conversion method, resellers will be able to keep 100% of the markup instantly."
Dialtel will give resellers a very competitive flat rate for termination services. The reseller will decide what they want to charge their customers to use the service. The reseller will also keep 100% of the profits above the reseller rate they have with Dialtel.
Most companies will give a small percentage such as 10% or 15% of total revenue. Other companies will use a sliding scale that shares the profit as the rate increases. Dialtel uses a rate conversion method which allows resellers to assign funds to their customers from their master balance. Because the reseller rate will always be lower, profits are instantly realized when funds are applied to the customer.
Resellers will be able to use their own existing website by using dialer.yoursitename.com or they will be able to create a new domain such as yoursitename.com to host the dialer. Resellers will also have a billing site that automatically tracks balances in real time for their customers. Dialtel has a reseller form on their White Label Voice Blast page to submit the necessary information to build the reseller site. It takes about 24-48 hours to complete building the site and they require a $500 deposit which is 100% applied towards the resellers master balance.
They offer products such as Live Transfers, Voicemail Leads, Polls and Surveys, or Mass Notifications. The products have a full set of intuitive features such as Call Recording, Customized Caller ID, Caller Name Services, Multiple Transfer Rotation, etc.
Dialtel will take the time to train the reseller thoroughly on how to use the service and manage their customers. They estimate the training process to take roughly 2 hours. For more information you can contact Dialtel directly using the information in this press release.