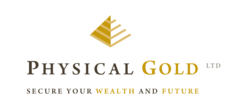 The Basel III accord will increase the overall ratio that banks will need to hold in capital, plus it will mean that gold is set to become a Tier 1 asset alongside cash.
(PRWEB UK) 13 December 2012
Physical Gold has responded to news that the European Union plans to delay the introduction of new capital rules for banks by up to a year. According to Reuters, regulators fear this could undermine one of the most important reforms of the financial crisis.
Daniel Fisher, CEO of Physical Gold said: "The Basel III accord will increase the overall ratio that banks will need to hold in capital, plus it will mean that gold is set to become a Tier 1 asset alongside cash. Banks will therefore be looking to build up the amount of bullion that they hold in their vaults, because it is very, very low risk."
He added: "We've already witnessed a steady shift in the holdings of Central banks from holding reserves in Dollars towards a heavier gold holding. They realise that a fast depreciating Dollar does nothing for their reserve levels and only gold can provide a reliable store of wealth. I'm sure banks have also been tempted to shift their reliance on holding paper currency as capital but the traditional tiering ratio has prevented this. Now they have a compelling reason to re-address this balance and we don't believe the delays to implementing the bank capital rules will change this. With gold set to become the same as cash we will no doubt experience aggressive bullion buying from all the commercial banks in a bid to diversify their capital."
The Basel accord is a set of laws set by influential central bankers to determine how much capital banks should hold and in which form this capital can be. The types of assets financial institutions need to hold are split into three classifications or ranks. Tier 1 assets are cash and Government bonds. Mortgages qualify as Tier 2 assets, while the bottom rung is made up of assets such as gold. The higher proportion of the 'safer' Tier 1 capital a bank holds, the more it can leverage its balance sheet. So over the past five years as the spotlight has fallen on the banks and they've desperately tried to shore up their balance sheets – we've seen them selling assets like gold and increasing holdings in Government bonds or cash.
The latest version of the Basel rules, known as Basel III, were due to be introduced in January 2013, but it looks likely that they will be delayed by up to a year. However, Physical Gold believes that banks buying up gold will send the price soaring. Daniel Fisher said: "It doesn't take a genius to realise that the weak Dollar, a crumbling Euro and further tensions in the Middle East will all contribute to physical gold rising in value as the natural safe haven asset. But the implementation of new rules over bank capital will be the most interesting influencer of gold prices in 2013 because gold is set to become a 'Tier 1' asset alongside cash, which makes it very desirable from a bank's point of view. Simple logic dictates that if banks around the world are buying up gold, then it will become more scarce and therefore push the price up."
About Physical Gold:
Physical Gold Ltd is a gold investment company and was established in 2008. It is a member of the British Numismatic Trade Association, the National Association of Pension Funds and the Institute of Financial Planners. Physical Gold makes gold investment available to everyone, from sophisticated high net worth investors, to those just looking to buy a single gold coin for their grandchildren. It is the leading UK gold dealer to offer allocated physical gold into pension plans.