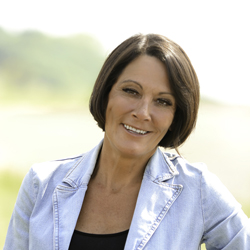 (PRWEB UK) 13 December 2012
Just one month after releasing her first crime novel, British novelist Sandra Prior has decided to make one lucky fan's dream come true this holiday season – by giving away a free Kindle.
People will have a chance to enter the giveaway until January 11th 2013. In order to qualify, people must either Retweet the link to Prior's giveaway page on their Twitter profile or "like" her giveaway page on Facebook.
Prior's Kindle giveaway is the latest in a string of acts designed to get people reading. Since Dangerous was released back in November, Prior has taken part in events at libraries that were aimed at encouraging people to spend more of their time reading. She was one of the headliners at the 2012 Get Barking and Dagenham Reading Festival, and the Barking and Dagenham Library Service has asked her to be part of similar events on a regular basis.
Prior hopes the convenience of having a Kindle will encourage the winner to spend more time reading for enjoyment. In fact, part of Prior's motivation to become an author was the dream of seeing people reading her books on the subway, on the beach, and out in other public places – just like they could do if they had Kindles.
Once the lucky winner is chosen, they'll also be given Kindle ebook version of Dangerous for themselves. That way, they'll be able to read all about Mickey Taylor's desperate search for the man who killed his father – an East End gangland leader who had his fair share of enemies and secrets. The book has earned 5 star reviews on Amazon and a number of "likes" in the publishing world, thanks to a variety of favorable reviews.
To learn more about the Kindle giveaway, go to http://www.sandraprior.co.uk/win-a-kindle/ or her Facebook page at http://www.facebook.com/sandrapriorauthor. Or, to learn more about Sandra Prior and the unusual journey she took to publishing Dangerous, visit http://www.sandraprior.co.uk.