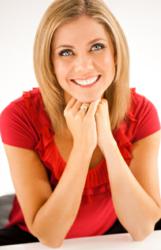 By installing these plugins you will be making your life a lot easier when it comes to giving search engines such as Google exactly what they want.
Sydney, Australia (PRWEB) December 13, 2012
E-commerce is flourishing as many people prefer to order online and get their products at home rather than searching for them in stores. With this in mind, many business owners decide it is time for their shop to go online; but the moment they want to make the switch they encounter the first problem: What platform is best for their activity and how can they set up an e-commerce website?
Fiona Lewis, founder and CEO at Super Savvy Business, comes to help them with a new website video news release in which she explains what these entrepreneurs need to do in order to create professional and user-friendly websites. She begins her video release by sharing two of the platforms that can be used to set up an e-commerce. 'As most of you know, I am a big fan of WordPress websites', says Ms Lewis, 'and you certainly can make a WordPress website into a very functional and very sleek e-commerce platform. To do this, you are going to need a plugin, called Woo Commerce. There are several e-commerce plugins available, but Woo Commerce is currently – I believe – one of the best options around'.
However, when it comes to creating a website that only focuses on selling online, WordPress might not be the right solution. As Ms Lewis notices, 'if you want an e-commerce store which is strictly a commerce and it's going to be a fairly large store, then you might want to look at some different options. One of the other open source platforms which is out there for e-commerce is called Magento'.
Going on, in the video release Fiona Lewis also tackles over the issue of the checkout process that online consumers need to be taken through and the tools that an online store needs to put at their clients' disposal. Ms Lewis explains that in order to have a functional, practical and respectable e-commerce, one needs to make sure that the checkout process is easy and flexible; she refers to the possibility of checking the items in one's cart and updating them, having transparent security measures and shipping information, and the possibility for people to store their personal details by creating an account or by buying as a guest user.
The second topic of the video release concerns WordPress plugins, and Ms Lewis decided it is time to speak about the three must-have plugins of every website. Fiona Lewis considers them 'essential plugins for WordPress', because they deal with three of the most important aspects of a website:

Insofar as the SEO aspect is concerned, Ms Lewis is of the opinion that the YOAST plugin is the right solution. 'It is an SEO-style plugin which helps you to optimize your pages for the search engines in regards to particular keywords' she says. 'It has a whole pile of different functionalities and by installing this plugin you will be making your life a lot easier when it comes to giving search engines such as Google exactly what they want'.
When it comes to the loading speed of a website, it is a crucial aspect for both search engines and human visitors. Fiona Lewis recommends using W3 Total Cache because,'apart from the fact that it is good from a search engine point of view, from a user point of view if your page loads quickly then you are likely to keep people from bouncing off your site and getting frustrated because the page is taking too long to load'.
Ms Lewis admits that, 'I've used this plugin number of my sites and our clients' sites at Super Savvy Websites and I really do believe it is the best option out there: you will notice a big increase in the time it takes for your pages to load when people are browsing through your website'.
A backup system is a vital element of each website and of each business, so it is important to make sure that each business has an online backup for their website. Ms Lewis comes with a solution: she recommends online businesses to use the plugin called Online Backup for WordPress. She explains her choice saying that, 'it not only allows you to backup your database which includes things like your pages, posts and comments, but also the file system which includes media and attachments and other things like your themes and plugins.
When you have your backup done, you can have it emailed to you as a zip file or you can use the online storage system where you get 100 GB of free storage from the plugin creators themselves.'
The video is available on http://www.supersavvybusiness.com/website-development-news/e-commerce-basics-best-wordpress-plugins but for those interested in finding out more about the Super Savvy services, they should access http://www.supersavvybusiness.com/products.