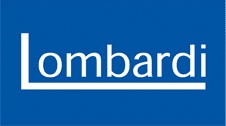 At the end of the day, we need to see higher-wage jobs generated that will really add a boost to consumer spending and gross domestic product (GDP) growth
New York, NY; Washington, DC; Los Angeles-Long Beach, CA; Chicago, IL; Houston, TX (PRWEB) December 12, 2012
Investment Contrarians, an e-letter of Lombardi Publishing Corporation, a 26-year-old consumer publisher that has served over one million customers in 141 countries, warns that while the recent decrease in U.S. unemployment is encouraging, the official unemployment rate remains stubbornly high and well above the pre-recession rate. Further, there is concern with the quality of jobs being reported, and their ability to help drive economic growth.
In a recent article, financial analyst George Leong noted that despite the slight improvement in U.S. unemployment numbers, the labor picture remains precarious. On one hand, the financial services sector continues to be hard hit, with one notable financial company cutting 11,000 jobs worldwide; while on the other hand, a technology giant announced it would produce at least one of its computer products in the United States.
Job growth is showing signs of wanting to edge higher, as the unemployment rate made a surprising decline to 7.7% in November; 146,000 workers managed to find full-time work, which was well above the projected 80,000 mark.
"While I'm pleasantly surprised with the drop in the unemployment rate and continued job creation, the decline in the unemployment rate was attributed to fewer people looking for work, according to the Labor Department. Many people, during Hurricane Sandy, did not search for work," said Leong.
On one hand, the November reading was the lowest since a 7.3% unemployment rate was reported in December 2008. On the other hand, the number remains well below the four-percent level during 2006 and 2007. On the plus side, the unemployment rate has improved from the recession high of 10.0% in October 2009, which was the highest level since 10.8% during the December 1982 recession.
While the November unemployment rate reading is encouraging, it's still well below the record unemployment rate of 3.8% in April 2000, which was largely driven by the boom in technology hiring during the Internet explosion and subsequent bubble.
"The problem that I continue to see is that the number of officially unemployed stood at a stubborn 12.1 million in November; albeit down from the recession high of 15.4 million in October 2009, but well above the pre-recession low of 6.7 million in March 2007," Leong observed. (Source: Bureau of Labor Statistics web site, last accessed December 7, 2012.)
"Moreover, there's still a question of quality versus quantity. The quality of the jobs being created continues to be a sore spot with me. For example, many of the jobs created tend to be of lower quality, such as food services and low-skilled positions. While every job is important, these so-called 'McJobs' are low-paying, and in my view, they do little to drive the economy," Leong opined.
He concluded, "At the end of the day, we need to see higher-wage jobs generated that will really add a boost to consumer spending and gross domestic product (GDP) growth."
Founded in 1986, Lombardi Publishing Corporation, which has served over one million customers in 141 countries, is one of the largest consumer information publishers in the world. For more information on Lombardi Publishing Corporation, and to get its popular Investment Contrarians e-letter sent to you daily, visit http://www.investmentcontrarians.com. Or, visit http://www.lombardipublishing.com/customer-service.html.