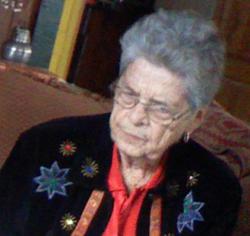 "It is just great having so much useful information about caregiving in one book!"
Whitefield, NH (PRWEB) December 18, 2012
The joys of the holiday season can sometimes be overwhelming as our attention is drawn in many directions at once–kids off from school, gifts to buy, decorations to put up–the round of parties. One more challenge is the very last thing needed, but often this is the time of year when we discover evidence that our loved ones are not safe living at home alone or with an aging spouse. Some extra caregiving may be needed, but what is the first step?
Tracey Bowman and Mary Boone Wellington in their new book-"Hope I Don't Die Before I Get Old" - http://www.BeforeIGetOld.com, have created a valuable collection of information and recommendations from the front lines of caregiving.
ER Doctor, Victoria Martin of Dartmouth Hitchcock Hospital in Hanover, NH revealed that she often sees the elderly during the holidays because that is when their family members come and visit.
"If they haven't seen grandma (or grandpa) in months, the family may be alarmed if they notice a health deterioration. They bring her in and want her admitted. If there is a real problem, of course we admit them." But often that is not the case. The real problem is that grandma is just too frail to live on her own anymore. "Sometimes the family just leaves them here in the hospital and refuses to take them home." The Emergency Department is really not a place to leave a patient who does not need emergency services.
WHAT NOT TO DO
While it is better to be safe than sorry in having your loved ones checked out by medical professionals– don't call an ambulance unless they are:
1. Having trouble breathing or not breathing
2. Fell for no reason and were unconscious, even if briefly
3. Bleeding uncontrollably or clearly in need of stitches
4. Having chest pain
5. Exhibiting signs of stroke - http://www.stroke.org
"While the family should have been able to anticipate this moment, they often can't, because they really want to believe things will get better on their own, or grandma hides her condition from them so they don't know anything. There can be denial on both sides as to when caregiving is needed," said Dr. Martin
WHAT TO DO
Five things you should do if your loved one does not need hospitalization:
1. Contact your local Geriatric Care Manager - (http://www.caremanager.org) This web site will help you find a qualified professional in your area to sort out the details of home or nursing care.
2. Be prepared to care for your loved one at home for a week or so until a good placement can be located.
3. Call in your caregiving support network, relatives, friends and family to help out temporarily. Most people will be glad to help if you make your request specific. Example: Can you please bring a dish for Tuesday dinner, or come spend an hour with Mom so I can get out of the house?
4. Make a search for all the legal paperwork you will need to help finance the care for your loved ones. Start with insurance policies that may help with long term care. Locate bank information, mortgage documents, birth certificates, military service records, marriage and divorce documents. These will help with VA pension applications and grants that may be available to you.
5. Give yourself a break. This is a stressful experience and you will undoubtedly have some 'less than proud' moments. Remember that your loved one may not show you gratitude and may even blame you for the state of affairs. An hour "off" will do wonders for you, especially if you spend it on an activity that truly supports your own well being, like a brisk walk, time at the gym or a chat with your spiritual advisor.
The book "Hope I Don't Die Before I Get Old" published by Rose Cottage Press (http://www.BeforeIGetOld.Com) details how to get the right help to keep your loved ones happy and healthy. The book was inspired by the author's struggles to provide the best quality of life possible for their parents as they aged. As each others support network, Bowman, an RN and midwife, and Wellington, CEO of Rose Cottage Press, shared their struggles and triumphs.
Their personal stories are inspiring, as we see them lose and regain their temper and good humor, deepening their relationship with beloved parents while discovering all the tricks and resources to keep them safe and happy-tips they share at the end of each chapter, along with specifics and contact information for east reference.
"Hope I Don't Die Before I Get Old", would make an excellent holiday gift. Order directly from the book web site http://www.BeforeIGetOld.com. and get it for half price through December 31, 2012. Orders received by Dec. 21 will arrive by Christmas!