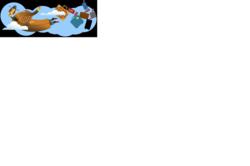 (PRWEB UK) 13 December 2012
• Always contact the airline immediately as soon as you realise the baggage did not turn up on the conveyor belt. This prevents your baggage from going further away on maybe another flight. Chances are that the bag/s may just be in the holding section still.

Always be pleasant to the people you are complaining to. It is really unfair to them as they are not the ones who lost the luggage; they are there to help you find it.
Keep your Boarding pass and baggage reference number and any receipts for any items bought.
You need to fill a form for reporting the lost bag and there will also be forms to fill in for claiming compensation.
Do not leave the airport without the proper paper work that shows you have made the claim. Find out if the airline offers an online site for following up on your claim.
Know what items were in your bags as airlines will take up the cost for compensation. This is not necessarily going to be the actual cost of each item but more like the depreciation of the item or items e.g. If you have items that may be a few years old the airline may give you a price of what they think it may be worth at present rather than the cost when bought as brand new. The Montreal Convention states a set amount that passengers can claim for , so you are in your rights to claim compensation.
Prevention is usually better than cure, so take the precautions to prevent the luggage going astray in the first place. Check out our release on tips on recommended precautions: - http://uk.prweb.com/releases/2012/12/prweb10189949.htm
If you like our posting, just drop us a line as we would love to hear from you.
Luggage Superstore's established site is in West Kingsdown, Kent. Their aim is providing competitive prices of the highest quality luggage and top calibre Customer Service for online luggage shopping.
Trina Chee-a-kwai
Luggage Superstore
01474854666
Email Information