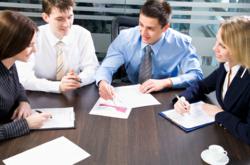 The rise in company registration during the third quarter of the year is a really positive sign for continued growth in 2013
UK (PRWEB UK) 13 December 2012
Sevenoaks: Company formation is rising in Sevenoaks, according to new research by leading company formation agents, Duport.co.uk.
The third quarter of the year saw 177 new company registrations in the town, an 11% rise on the same period in 2011. However, the report also shows that net company growth stayed exactly the same when comparing the two periods.
The rise in business start-ups could be linked to the thriving property market in Sevenoaks. A recent report from Savills estate agents said it predicts the '"long-awaited ripple of wealth" to have an effect on the commuter zone around London next year, meaning locations such as Sevenoaks will see values rise by 1% as people move away from the city.
Managing Director of Duport.co.uk, Peter Valaitis said:
"With wealthy families moving out of London and into Sevenoaks, new businesses will enjoy the benefit of a growing consumer market with plenty of disposable income."
"The rise in company registration during the third quarter of the year is a really positive sign for continued growth in 2013."
The Duport Business Confidence Report uses economic data to provide an overview of Sevenoaks, with information and statistics on everything from company closures to UK company share. More information can be found at http://www.duport.co.uk/sevenoaks.
Duport Business Confidence Reports are generated and released by Duport Associates Ltd. The data contained in these reports is assimilated and analysed by Duport using public record data from sources including Companies House, Office for National Statistics and Ordnance Survey. Duport Associates Ltd is a leading UK company formation agent, established in 1997 and registering around 10,000 new companies each year through its Companies House approved software.