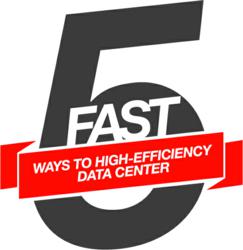 No two cloud strategies are ever the same...it's about doing your due diligence instead of just jumping in and choosing a provider.
Farmington Hills, MI (PRWEB) December 12, 2012
Logicalis, an international IT solutions and managed services provider, today is making available a series of "Fast Five" videos designed to show IT professionals the top five secrets to a high-efficiency data center and how to get theirs running at peak performance. Topics include data center optimization, cloud computing, sunsetting old IT assets, network rationalization, and managed services. Recorded during a recent series of live events, these short, interactive videos provide IT professionals with a window into real-life high-efficiency data centers. Complimentary access to this exclusive "Fast Five" video series is now available to corporate IT pros. In addition, the company is offering a complimentary copy of Gartner's 2012 research report, "A Look at Data Center Efficiency Models for the Next 10 Years," to each viewer through December 31, 2012.
The video series provides IT executives information about creating high-efficiency data centers that are stronger and work more cost-effectively to deliver the computing power corporate users demand at a price point that works for both the CIO and CFO alike. Logicalis has outlined five important secrets to a stronger data center to give IT pros a sampling of what they'll learn in the series.
Five Secrets to a Stronger Data Center
1. Know when to optimize a data center: CIOs should be thinking about optimization if their data center is between five and 10 years old. "Data centers are typically purpose-built with a 15- to 20-year lifespan, while hardware refreshes must happen every three to four years," says Bob Mobach, director of Data Center Solutions for Logicalis. "This leaves a huge gap between the technology of hardware and of data centers. So it's safe to say that if your data center is between five and 10 years old, there are going to be some major deficiencies."
2. Make "the cloud" work for you: After taking an accurate inventory of the services the organization wants to move to the cloud, what type of cloud environment they need, and the organization's infrastructure and facilities, IT pros will be ready to develop their own individualized cloud strategy. In today's business world, many organizations find a hybrid approach to the cloud to be the most attractive. With the diversity of requirements that each service and application brings, leveraging a combination of hosted public and private clouds plus in-house cloud solutions is often the only way to get agility and costs benefits without sacrificing availability and security.
"No two cloud strategies are ever the same," says Mike Martin, senior vice president, Solutions & Services for Logicalis. Martin says the key to creating a winning strategy is taking a thorough look at the company's infrastructure, facilities and services – and defining their adaptability to the cloud. Once that's been done, Martin says, IT pros should seek a cloud provider who meets their company's needs and deserves their trust: "It's about doing your due diligence instead of just jumping in and choosing a provider."
3. Take the right approach when sun-setting old equipment: According to Paul Miller, a Logicalis Data Center solution architect, the key is to first focus on an overall business requirements strategy rather than the technical details. Miller's approach to sun-setting legacy equipment is to analyze the functionality of existing technologies and map those findings to current and future requirements. A strategic plan should be developed, which includes an analysis of any current and future business initiatives, required network infrastructure, application platforms, storage, and consolidation or migration efforts, making sure that the sun-setting plan is holistic. Then, determine how the strategic plan maps to the capabilities of the physical data center facility in terms of power and cooling requirements. Following these steps will help IT pros define what needs to be replaced, what considerations need to be made in replacing it, and how to net wins in the process.
4. Make network rationalization projects pay off: When starting a rationalization or convergence exercise, the most important thing to keep in mind is what really matters: the stuff that lives on the network. Users. Data. Applications. Make sure those are at the core of what the company is trying to do. When planning, keep them in mind – the idea should be to connect users, data and applications as effectively as possible. Sometimes, it's simply a matter of interconnecting networks. Other times, disparate networks will need to be entirely merged. Either way, the crucial point is to stay focused on the business and the things that make the business work and then test the network to be sure they do.
5. Consider modular computing: Designed for rapid deployment, energy efficiency and high-density computing, modular data centers deliver capacity at a lower cost than traditional construction methods. With significantly reduced construction time – from years to just a matter of months – and industry-standard components that are designed to meet immediate needs and slightly more, modular technology offers economies of scale that are particularly important in the new global economy.
"People are getting smarter about how they are investing in their data centers," Mobach said during Logicalis' recent Fast 5 live streaming event. "Business' overall lack of appetite to spend millions of dollars on a brick-and-mortar facility, which is hard to right-size, is just not there anymore."
Want to Learn More?
Watch Logicalis' five-part video series, "Fast Five," on demand.
Until December 31, 2012, only! Watch the Fast Five video series replays and get a complimentary copy of Gartner's 2012 research report, "A Look at Data Center Efficiency Models for the Next 10 Years."
About Logicalis
Logicalis is an international IT solutions and managed services provider with a breadth of knowledge and expertise in communications and collaboration; data center and cloud services; and managed services.
Logicalis employs almost 3,000 people worldwide, including highly trained service specialists who design, specify, deploy and manage complex ICT infrastructures to meet the needs of over 6,000 corporate and public sector customers. To achieve this, Logicalis maintains strong partnerships with technology leaders such as Cisco, HP, IBM, CA Technologies, NetApp, VMware and ServiceNow.
The Logicalis Group has annualized revenues of over $1.2 billion, from operations in the UK, US, Germany, South America and Asia Pacific, and is fast establishing itself as one of the leading IT and Communications solution integrators, specializing in the areas of advanced technologies and services.
The Logicalis Group is a division of Datatec Limited, listed on the Johannesburg and London AIM Stock Exchanges, with revenues of over $5 billion.
For more information, visit http://www.us.logicalis.com.
Business and technology working as one
Learn more about Logicalis activities through a variety of social media outlets.