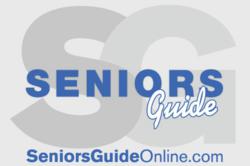 "Decline in mobility, hygiene and behavioral skills can all be clues that help is needed," says Ross.
Richmond, VA (PRWEB) December 14, 2012
While getting together and visiting with family over the 2012 - 2013 holiday season, Seniors Guide Magazine and http://www.SeniorsGuideOnline.com suggest taking notice of the health and well being of aging family members.
"As we see our elderly loved ones over the holidays, we may notice certain changes that require some attention," says Katharine Ross, Director of Publishing for Seniors Guide.
The changes noticed in loved ones ages 65+ may require they receive Home Health Care, aging in place Home Modifications or a relocation in housing to a Retirement Community in the upcoming early months of 2013.
"Decline in mobility, hygiene and behavioral skills can all be clues that help is needed", says Ross.
In the event of mobility issues and loss of coordination, seniors should look into modifying their homes to age with them. Some popular modifications to the home include grab bars, walk in bathtubs, wheelchair ramps and chair lifts. Widening doorways and lowering counters will also prevent accidents from happening in the home for aging residents. An industry term for this process of home modification for seniors is also known as, "universal design". For more ideas and resources for the home, contact your local specialty builder, or find senior mobility products at SeniorProductsServices.com.
Changes in hygiene and appearance can also be key indicators that an aging parent or loved one needs help. Sudden weight loss, weight gain and poorly maintained hair or nails are a sign that a senior may need additional assistance taking care of daily grooming and dietary tasks.
"Hiring companion care or a non-medical home health care agency to visit with a senior for a few hours a week can really improve the quality of life in later years", says Ross.
Although there may be no physical differences or noticeable changes in appearance than last year's holiday, some new senior cognitive issues may be apparent. Memory loss, Dementia and Alzheimer's Disease could be harder to detect than the outward appearance.
According to the Alzheimer's Association, there are several things to look out for that clue to the disease. Signs of Alzheimer's Disease include memory loss that disrupts daily life, confusion with time or place, decreased poor judgment and withdrawal from work or social activities.
It is important to know the difference between normal memory loss from aging and Alzheimer's or Dementia. If caught early, Alzheimer's can be diagnosed and treated by professionals to maintain a healthier lucidity.
Skilled Nursing and Memory Care retirement communities can also be very helpful with Alzheimer's and Dementia care. Find local nursing homes that can help with memory care and treatment of Alzheimer's disease at SeniorsGuideOnline.com.
Seniors Guide, a Richmond, Va. -based company publishes Seniors Guide magazines throughout Cincinnati, Ohio; Dayton, Ohio; Indianapolis, Indiana; Raleigh-Durham, North Carolina; Richmond, Virginia; and Roanoke-Lynchburg, Virginia and features a correlating website of http://www.SeniorsGuideOnline.com. Seniors Guide's mission is to help seniors and their families find the information they need on options available in senior housing, senior care, assisted living, independent senior living, retirement communities and other retirement living needs. Seniors Guide also has resources at http://www.homecarechoice.com for Cincinnati, Ohio; Dayton, Ohio; Raleigh-Durham, North Carolina; and Richmond, VA. Ross Publishing, Seniors Guide's parent company, began in 1991 and has been publishing helpful, free publications and websites ever since.