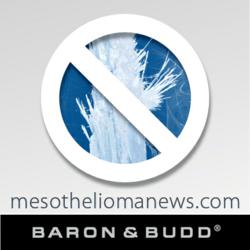 DALLAS (PRWEB) December 13, 2012
The national mesothelioma law firm of Baron and Budd is pleased to report that Aduro Bio has begun conducting phase II clinical trials on a new cancer vaccine known as CRS-207. The company has already enlisted the first group of mesothelioma patients who will take the experimental vaccine.
CRS-207 comes from a relatively new field of study that has recently been at the forefront of mesothelioma research. Immunology is the practice of working with the body's natural immune system to succor the body and manipulate its ability to ward off cancer cells. CRS-207 is classified as a type of immunotherapy.
The new drug is a derivative from a weakened version of Listeria monocytogenes, a bacteria that is the cause of a food-born illness known as Listeriosis. Scientists have manipulated the bacteria in order to generate an immune response to stop cells from producing mesothelin, a tumor-associated antigen that is produced by various types of cancer cells including those produced by mesothelioma.
"This is an important set forward for patients," said John Langdoc, mesothelioma lawyer at Baron and Budd. "We wish the research team well on this clinical trial and hope that other centers will consider running mesothelioma treatment trials of their own."
Phase I of the vaccine trials has already concluded on 17 mesothelioma patients, all of who were in varying stages of the disease. Although mesothelioma patients in the advanced stages face a very short life expectancy of a few months, six out of 17 patients who took the vaccine live 15 months or longer.
Phase II trials will have newly diagnosed mesothelioma patients begining treatment by receiving two CRS-207 vaccinations in addition to the traditional mesothelioma chemotherapy treatment of cisplatin with pemetrexed. Once chemotherapy has concluded, the patients with receive at least two more doses of CRS-207. A group of patients with metastatic pancreatic cancer will also participate in phase two trials.
Dr. Scott Antonia of the H. Lee Moffitt Cancer Center in Tampa, Florida and Dr. Raffit Hassan of the National Cancer Institute are leading the clinical trials. Phase II trials of CRS-207 will center on testing for safety and efficacy in efforts to create the best dosage profile. Patients in the early stages of mesothelioma are currently being enrolled, with trials set to end by December 13th.
The study of Immunotherapy has been an expanding topic among leading mesothelioma researchers, with several recent developments yielding positive results among patients. Asbestos-related diseases such as mesothelioma have long been plagued with staggeringly low survival rates. Several recent developments in Immunology have produced new hope among the mesothelioma community as well as other groups in the fight against cancer. More information.
For over 35 years, Baron and Budd has sought to deliver the most current, relevant and comprehensive information to the mesothelioma community in addition to fighting against the asbestos companies responsible for asbestos-related diseases. The national mesothelioma law firm has been committed to the advancement of mesothelioma treatment and has followed the advancements immunotherapy and the breakthrough medications that have resulted. For more in-depth information on mesothelioma, visit here.