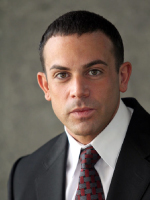 When you factor in the current unpredictability of the economy and job recovery, becomes crucial to throw away prior assumptions and reevaluate one's current portfolio.
Woodland Hills, CA (PRWEB) December 14, 2012
At the close of a particularly tumultuous political and economic year, with investors still facing questions about near- and mid-term real estate and investment trends and the possible consequences of the Fiscal Cliff, Kevin Levine, Executive Vice President of Peak Asset Solutions (http://www.peakassetsolutions.com) has strongly advised every commercial property owner and investor to re-examine the structure of current and contemplated portfolios to be in the best possible shape for commercial development trends in 2014.
"It's been a relatively hard-to-predict year in building direction and intensity," says Levine, "with construction, especially multi-unit construction, seemingly on its way to a peak this year but then slowing in the second half -- raising both the hope for a renewed upswing in 2014 but with it, the fear of possible oversupply." Continued low mortgage rates and the possibility of a recovering jobs picture may move people from renting back to buying mode, he adds, "yet when you factor in the current unpredictability of the economy and job recovery and how that might affect consumer choice of single versus multi-family housing – and trends in vacancy rates and even eviction costs -- it becomes crucial to throw away prior assumptions and re-visit one's current portfolio to build in as much protection as possible."
That would be true in any year, but the ramifications of this year's Fiscal Cliff, or of any federal tax and spending adjustments that might be put in place to avert it, throw more wild cards into the equation. "It cries out for a re-examination and possible restructuring of what until now may have seemed, and even may have been, a well-constructed portfolio, whether that included multi-family housing, office, industrial or retail commercial investments or other assets."
An effective review and possible restructuring of debt to be prepared for a variety of outcomes in 2014 requires the expertise of a company specializing in market and debt analysis and real estate loan workout services including, if necessary, loss mitigation and better alternatives for liquidation of performing and non-performing assets. "At Peak Asset Solutions we honestly pride ourselves on the ability to work closely with commercial property owners and portfolio managers to better position them and their assets in the face of hard-to-pin-down economic scenarios," says Levine. "And with the uniqueness of what's been going for the past twelve months -- in fact, over the past four years – with real estate, housing and construction and with investments in general , there's no better time than now to do that analysis," says Levine.
Peak Asset Solutions is one of the entities in the Peak Corporate Network headquartered in Woodland Hills, California. The Peak Corporate Network entities offer mortgage lending, loan servicing, short sale services, 1031 exchange services, trustee work, foreclosure services, real estate sale brokerage services and escrow services for both commercial and residential real estate. For more information, visit http://www.peakcorp.com.
The Peak Corporate Network is a brand that represents a group of separate legal entities, each providing its unique set of real estate services.