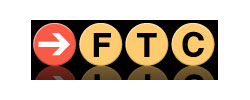 Fairfield, CT (PRWEB) December 17, 2012
Out with the old and in with the new as they say! Looking back on what 2012 has brought the Fairfield Theatre Company this year, one can remember eight sold out shows in a row back in March, Umphrey's Mcgee's unbelievable show at The Klein Auditorium, and the numerous sold out shows of some of the top music talents in the music business including The Lumineers, Jackie Green, Connor Oberst, Fountains of Wayne, Lez Zeppelin, and Robert Randolph. As the Fairfield Theatre Company looks forward to bringing more great entertainment in 2013, they certainly are ending the year with a bang as they welcome back for two nights, including New Year's Eve,the Ryan Montbleau Band.
Those not familiar with the Ryan Montbleau Band, must have been living under a rock for over a decade. Having performed numerous music festivals including Mountain Jam, Summer Camp, Wormtown, Jam Cruise, Life is Good, and countless Gathering of The Vibes appearances; it's hard to see how people could have missed this Boston based band.
This six piece band has been attracting fans everywhere they've performed with their neo-folk, soul, Americana styling and have become one of the best live acts to see on the intimate StageOne.
Though he's long since embraced the full-band ethos, Montbleau spent a number of years as an acoustic solo artist at the beginning of his career, and it's no wonder that he's making up for lost time by so fully embracing the range of stylistic possibilities fuller arrangements offer. Growing up in Peabody, Massachusetts, he got his first guitar at age nine, but didn't get the bug to become a serious player or writer till he was attending Villanova University, and then there was no looking back. His first album (the out-of-print Begin.) was released in 2002, followed by the live Stages — precursors to the first Montbleau Band recording, One Fine Color, in 2006.
The unusual makeup of the band was somewhat accidental, as he tells it. "It just evolved over the years, because I really didn't have a sound that I was going for," he says, before qualifying that claim. "Well, I knew I wanted an upright bass, I guess. And I knew I wanted the drummer in some ways to be more of a jazz drummer than a straight-ahead rock drummer. But that was all I knew. I've personally always loved the B3 organ, but the keyboard approach really comes from Jason (Cohen), who's a vintage gear nut and tone junkie who loves old Rhodes, organs, Wurlitzers, Moogs, etc."
Having a reputation as one of the quintessential live bands today surviving off that constant demand of 90 percent blessing, and 10 percent curse Ryan says: "I used to try so hard just to get gigs, and now it's like I've gotta beat 'em away with a stick. We always have these opportunities to play, but we want to continue to buckle down and make the art better and keep making the tunes better."
This will be the second time Ryan Montbleau Band will play StageOne for New Year's Eve. Last time it was recorded and turned into a live DVD. Fans of old and new can expect a night of high jinx and surprises as well as a champagne toast at midnight. Also, the first fifty people that purchase tickets to the NYE show will receive a special limited edition poster.
Date: Sunday, December 30th
Doors: 7:00 PM
Show: 7:30 PM
Tickets: $37 Advance $42 Door Member Discount: $5
Date: Monday, December 31st
Doors: 8:00pm
Show: 9:00pm
Tickets: $57 Advance $62 Door Member Discount: $5
Venue:70 Sanford St., Fairfield, CT 06824
Buy online: http://www.fairfieldtheatre.org
Upcoming Fairfield County Live Music:
Thu., Jan 10th @ StageOne: Matt Schofield – Top ten British guitarists of all time, who brings B.B Kings jazzy elegance and Stevie Ray Vaughn's raw electric blues style to his New Orleans funk, rock and blues.
Tickets: $20 Adv. $24 Door Member Discount: N/A
Fri., Jan 11th @ The Klein: Little Feat & Leon Russell – Slick rock `n' roll delivered with a surreal, rollicking, West Coast swerve that touches amongst blues, rock, gospel and bluegrass.
Tickets: $37 - $77 Adv. $42 - $82 Door Member Discount $3 - $7
Wed., Jan 16th @ StageOne: Shelby Lynne- Grammy Winner country singer who blends deep soul, Southern twang, and cosmopolitan pop
Tickets: $45 Adv. $50 Door Member Discount:$5
Thu., Jan 17th @ StageOne: Billy Martin & Wil Blades Duo - A barn burner of deep, in-the-pocket funk, spiraling soul-jazz, and kinetic grooves.
Tickets: $27 Adv. $31 Door Member Discount $3
Sun., Jan 20th @ StageOne: Gin Blossoms Members Only Acoustic Show - Blending contemporary power pop with elements of the post-grunge era and heart-tugging melodies.
Tickets: $68 Adv. $73 Door Member Discount: N/A
Tue., Jan 22nd @ StageOne: Cedars W/ James Naughton– A bravura showcase for a virtuoso performer, an extended acting cadenza traversing a vast emotional range from rage to pathos to hilarity to eroticism to heart-break, sometimes all within the space of a single breath.
Tickets: Free
Sat., Jan 19th @ StageOne: Ed Kowalczyk Acoustic Solo Show - Founding member and former lead singer of the bandLIVE, steps out on a solo acoustic tour bring hisultra-melodic, chest-beating, arena-rock sound to the intimate StageOne setting.
Tickets:$45 Adv. $50 Door Member Discount: $5
Thu & Fri Jan 24th& 25th Sister Sparrow & The Dirty Birds - A nine-piece powerhouse that blends old school gut-busting funk and soul with straight up rock and roll.
Tickets: 22Adv. $26 Door Member Discount N/A
Sat., Jan 26th The English Beat - Scratchy guitars rubbing up against deep-skanking bass and drums that brings ska-punk fusion to explosive danceable life.
Tickets: $50Adv. $55 Door Member Discount $5
Thu., Jan 31st @ StageOne: Jeff Leblanc– Singer songwriter who has been called the "the new John Mayer".
Tickets:$16 Adv. $20 Door Member Discount N/A
About the company:
Fairfield Theatre Company is a highly-acclaimed nonprofit performing arts organization located in the heart of downtown Fairfield, Connecticut.  FTC presents nearly 200 performances and concerts each year featuring outstanding national talent on FTC's StageOne in Fairfield and at The Klein Auditorium in Bridgeport. FTC's intimate 200-seat StageOne venue is widely recognized as being one of the best places to see a live performance in the region. FTC is dedicated to providing the highest quality arts, entertainment, and educational experiences to the communities they serve.