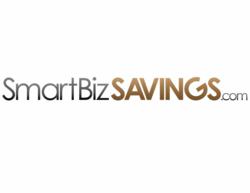 Pittsburgh, PA (PRWEB) December 14, 2012
Online business to business (B2B) membership network Smart Business Savings has formally announced the launch of a brand new Business Discounts Blog which will be used to bring news of the latest offers, discounts and savings to their members and the wider public. The Smart Business Savings blog found on SmartBizSavings.com is aimed at reaching small to medium sized businesses as well as new start-ups and entrepreneurs who are looking to take advantage of discounts and promotional offers exclusively available to businesses and employees.
Visitors will be able to browse the blog for information on the latest offers and discounts exclusive to the Smart Business Savings member network. The innovative new blog also gives advice and guidance on running a business, tips to save on costs and general hints on how best to take advantage of member promotions and offers. Additionally, the blog will ensure that active members will hear about time sensitive and limited discounts as soon as they're released by the associated vendor.
Smart Business Savings (SBS) is a fantastic resource for individuals and businesses of all sizes. Not only does SBS provide members with a constantly increasing range of exclusive promotions and discounts, but it also offers a simple and quick explanation of how to take advantage of these offers via the brand new SBS blog. Presently, Smart Business Savings has negotiated fantastic discounts with a series of national service providers and business vendors, spanning a range of niche areas including hotel accommodations, car rentals and office supplies. SBS has worked hard to secure deals with some of the biggest brand names across the United States and recent additions to the member network include Hertz, Days Inn, Red Roof Inn, FedEx and Ramada Worldwide.
About Smart Business Savings
SmartBizSavings.com is a national business to business membership network that works hard to partner with national business and service suppliers to bring their members exclusive discounts and special offers. To achieve this, SmartBizSavings.com is continuously identifying opportunities to negotiate with popular service providers in order to secure fantastic offers of 5 – 85% off goods and services to benefit their membership. In addition to the discounts and offers, Smart Business Savings offers completely free memberships to businesses of all sizes. For more information about taking advantage of the discounts available, please visit http://www.smartbizsavings.com/join-for-free or contact Smart Business Savings support staff at (866) 226-7283.