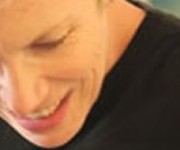 At Annie's House, the children will be able to go to school, enjoy playtime with their adopted brothers and sisters, share family meals each and every day and simply do all the things that childhood should involve"
Blantyre, Malawi (PRWEB UK) 14 December 2012
Annie's House has been built thanks to the financial and emotional support of Scottish singer-songwriter Annie Lennox, who has been part of the charity's work since visiting some of its projects last year, and Edinburgh's Stewarts Melville College who visit Open Arms each year as part of an annual expedition to Malawi.
Located in Blantyre, the new building has become home to six youngsters aged between three and six. It will give Boniface, Isaac, Julita, Joe, Mwai and Ruth a second chance to live healthy, happy lives with the support of house mother Chrissy and her son Chiku. Joe and Ruth are siblings and will be reunited in the home. They are both HIV+.
"At Annie's House, the children will be able to go to school, enjoy playtime with their adopted brothers and sisters, share family meals each and every day and simply do all the things that childhood should involve; even family holidays to the nearby national parks," explains Open Arms Malawi Director Neville Bevis.
"These are the simple things that make children feel happy, secure and loved, and give them hope for their future."
There are approximately one million orphans in Malawi, and around two-thirds lose their parents to AIDS. Furthermore, hundreds of mothers simply do not survive childbirth, leaving newborns without much of the vital care they need in the first days and months of their lives.
"In countries like Malawi, survival can be very challenging," says Annie Lennox.
"Very often the most vulnerable are very young babies and children, whom for a variety of reasons are left abandoned at the very first stages of life. Open Arms provides a safe and loving home environment for children such as these.
"I was so impressed and moved by my visit there last year that I had no hesitation in supporting them in purchasing their fifth foster house. Knowing that there will be another home for the children they care for is very gratifying indeed."
Now the house is opened and the children are looking forward to sharing their first Christmas together, the appeal starts to raise £8,000 for the first year's running costs.

Just £4 a week gives Boniface a loving home ensuring Chrissy is always there for him, whatever he needs.
£24 sends Isaac to school for a month helping him reach his potential and support his own family in later life.
£120 puts food on the table for the whole family for a whole month.
Open Arms Malawi has a three-stage approach to caring for orphans. Babies up to two years old are cared for in the Infant Homes, before being re-integrated into their communities and extended families. Where this is not possible, the second stage cares for them as toddlers, and older children who remain unable to go back to their villages can enter the foster care programme, of which Annie's House is the fifth establishment.
"The very first house opened in 1995 and had 27 babies, but we realised the need for ongoing care, and so Harrogate House for toddlers opened in 2004, and the first foster house, Rose's House, followed a year later," Neville continues.
"But our work doesn't stop there – we also operate outreach programmes to support youngsters in their villages, including nursery schools and feeding stations and starter packs of seeds and fertiliser when families are reunited with their children.
"These children literally have nothing when they come into the world so our aim is to give them the best possible start in life and focus on helping them build strong family bonds as well as supporting their communities.
"Since Open Arms Infant Home was formed in 1995 our projects have more than doubled and we are so grateful to Annie Lennox and all our supporters for their continued efforts to help these needy children."
Because of the high death rate of mums during childbirth and the vast number of AIDS-related deaths, it is typical that grandmothers can be left with six or more grandchildren to care for. Being weak and poor themselves, they simply cannot cope, but they can turn to Open Arms Malawi for help.
Open Arms Malawi has recently revamped its own website and also opened a Malawi News website which collates all the latest news from Malawi plus from the charity.