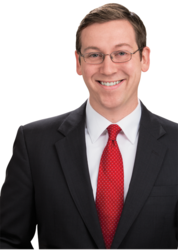 Virginia Beach, VA (PRWEB) December 12, 2012
Williams Mullen is pleased to announce that attorney Michael Steele has joined the law firm as an associate in its Labor and Employment practice. Steele will be based out of the Virginia Beach and Norfolk offices. He joins the firm from Jackson Lewis in Norfolk.
Focusing on litigation avoidance, Steele counsels clients to ensure compliance with federal and state employment laws, assisting with their employment agreements and handbooks, and providing on-site training for managers and supervisors on various labor and employment issues. He represents and advises employers ranging in size from Fortune 500 companies to small business owners in all aspects of labor and employment litigation and workplace issues, including employment discrimination, sexual harassment, employee benefits, wrongful termination, restrictive covenants, contract disputes, breach of fiduciary duties, wage and hour and other employment-related issues.
"In today's business environment, employers must be mindful of labor and employment laws," said Thomas R. Frantz, president and CEO of Williams Mullen. "Steele's knowledge will be a valuable asset to our clients, particularly as they make hiring and workplace decisions."
Active in the community, Steele serves as Adjunct Professor of Law at the College of William & Mary School of Law, where he teaches in the legal practice program, and he is on the Board of Directors for the Chesapeake Humane Society and the Program Committee for Hampton Roads Business Outreach (HRBOR). He has a B.A. from Mary Washington College (now the University of Mary Washington), an M.P.A. from Virginia Commonwealth University, and a J.D. from Boston College Law School.