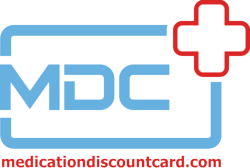 Millions of Americans are losing out on healthcare because prescription prices are too high. Medication Discount Card LLC was created to help these people save on thousands of prescription drugs
Margate, NJ (PRWEB) December 13, 2012
Since January 2012, Medication Discount Card LLC has saved its users over one million dollars. Yes, more than $1,000,000 saved by using a simple discount card, which is free to get and easy to use. Better still, the card is accepted at over 59,000 locations, including Kmart, RiteAid, Walgreens, Target, and CVS, as well as many independent pharmacies.
"Millions of Americans are losing out on healthcare because prescription prices are too high. Medication Discount Card LLC was created to help these people save on thousands of prescription drugs." says Jeremy Duboys, the company's Founder.
Many programs that promise savings require extensive paperwork to initiate. Medication Discount Card LLC requires no paperwork, no qualifying medical exam, and no waiting period—savings begin immediately. In 2011 the Medication Discount Card saved cardholders an average 60% on prescription drugs—13% more than the leading discount card!
The card can be printed out on a home computer and presented to the pharmacist along with a qualifying prescription. If no printer is available, cards may be printed and shipped to customers upon request. The card does not expire and has unlimited usage. The same discount will apply to every subsequent refill.
How does it work? Medication Discount Card LLC utilizes the buying power of its cardholders to leverage better prices from pharmacies. This allows those without prescription insurance coverage or those with no insurance at all to have affordable access to prescription and generic drugs. Even cardholders with insurance often find that the discount card provides more savings on generic drugs than their current insurance co-pay.
The discount card cannot be used to lower or eliminate your co-pay under existing insurance. However, it does offer discounts on drugs not covered by many insurance plans and can also be applied towards a deductible. The card provides discounts on thousands of popular prescription medications, including Viagra, Ambien, Ciprodex, Androgel, and many more. For additional information, visit MedicationDiscountCard.com.