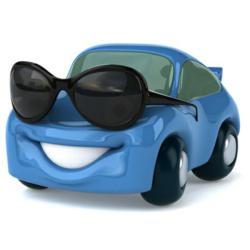 Anything consumers need to know can be found on a vehicle history report.
New York, NY (PRWEB) December 14, 2012
With nearly one third of all used car having some undocumented issue, VehicleHistory.us.org reviews how a vehicle history report can help customers when purchasing. With over 27 million used car records in their national database, the website shares these reasons why a vehicle history report can benefit any consumer.
Consumers can review the follow history tips or hints to a bad car on a vehicle history report:
-Services
-Accidents
-Flood damage
-Stolen status
-Rental or police history
-Title issues
-Odometer readings
-Insurance loss
Anything consumers need to know can be found on a vehicle history report. Finding out the background of a vehicle can save a consumer thousands of dollars in auto maintenance fees if a lemon is bought.
Get real time data access to the post up to date vehicle history reports in the industry at VehicleHistory.us.org. The website makes it easy for customer to run a VIN search and receive a report within minutes.
There's no need to stand in line for hours on end at the local DMV with resources like VehicleHistory.us.org. Save time and money by purchasing a vehicle history report online.
About VehicleHistory.us.org:
At VehicleHistory.us.org they take pride in providing most comprehensive vehicle history reports in United States and Canada. With hundreds of users daily, motor vehicle report availability and customer service are top priorities for VehicleHistory.us.org. For more information, visit the company website or call customer service at 1-855-395-6395.