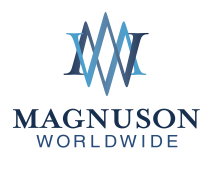 Magnuson Hotels reports signing 26 hotels within the past 30 days.
London UK/Spokane WA (PRWEB UK) 12 December 2012
Magnuson Worldwide, the world's largest hotel services organization, announced that Magnuson Hotels is nearing the addition of its 100th branded hotel.
Magnuson states that its fastest growth yet has been from its three non-franchise hotel brands, Magnuson Grand Hotels, Magnuson Hotels and M Star Hotels.
Magnuson Hotels reports signing 26 hotels within the past 30 days. Over the past year, new non-franchise brand affiliates have converted from Wyndham Hotels' Days Inns, Super 8, Ramada Inns, Knights Inns, as well as Choice Hotels and Best Western.
The company attributes the increase in branded hotels to its franchise-alternative platform, which combines ten years of high reservation growth with performance–based low fees.
"A no-growth economy cannot exist simultaneously with franchise fees totaling 15-20% of all hotel room revenue," stated Thomas Magnuson, company CEO.
"As economic instability continues to erode hotel industry performance, hotel owners find the first and fastest profitability is by reducing franchise related operating costs."
By offering a low cost alternative to franchise hotel chains, Magnuson adds that the company has added more hotels in the past 10 years than 8 of the top 10 chains combined.