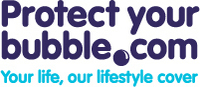 (PRWEB UK) 13 December 2012
Those seeking a great place to honeymoon have a few important things to consider before taking off. Protect Your Bubble, travel insurance company, have produced a list of five wise tips to consider before jetting off for a honeymoon. Here are they are in no particular order.
BUDGET – While some places such as Japan and the Caribbean are lovely, the plane fares and costs may be out of the reach of the average, freshly married couple. Plan a budget and stick with it. There are lots of beautiful honeymoon locations that do not require tons of money.
SEASONS – Some countries major holiday times are opposite from the U.K., so while Aruba is a great idea, in the winter it is their busy season. The Dutch realize this, and raise prices for plane fare and hotels accordingly. The summer means hurricanes and typhoons, so be sure to check the weather before jaunting off.
ALL-INCLUSIVE – Honeymoon packages are popular in some places, and many will have a great deal for newly-weds. Spend some time in research and study the choices. Food and beverages may not be included in each package, so be sure to inquire and not assume.
LANGUAGE – Translators may be available in some countries, or many tourist destinations may speak English. Ask before booking, so there will be no misunderstandings or confusion. Once outside of the tourist portions of many countries, English is no longer common, so be aware if there are trips taken.
VACCINATIONS – Getting malaria or another tropical disease is not fun while on a honeymoon or any vacation. Take care of any necessary vaccinations before the wedding if necessary. Check with the country's travel ministry or a travel agency before making an appointment with a physician for shots.
Going on a honeymoon is a trip of a lifetime, but take some insurance along so it will not be remembered for all the wrong reasons. Protect Your Bubble has travel insurance for emergencies, cancellations and interruptions. Prices start from just £3.53 per trip. Visit Protect your bubble for additional details and an instant quote.
About Protect Your Bubble
Backed by a Fortune 500 company, Protect your bubble is a specialist gadget insurer that offering a wide range of gadget insurance products as well as travel insurance, car hire excess insurance, smartphone insurance, bicycle insurance and more, all at great value prices.
Related Links:
Travel Insurance - uk.protectyourbubble.com/travel-insurance/
Multi Trip Travel Insurance - uk.protectyourbubble.com/multi-trip-insurance.html
Worldwide Travel Insurance - uk.protectyourbubble.com/worldwide-travel-insurance.html
Find Us On:
Facebook: facebook.com/ProtectYourBubble
Twitter: twitter.com/protectyrbubble
YouTube: youtube.com/user/protectyourbubble