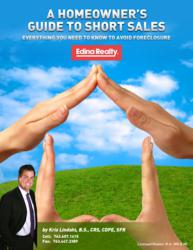 We like to give back to the community. With the support I get from my clients, friends, and family every day of the year it's the least I can do to thank them
Blaine, MN (PRWEB) December 12, 2012
On Tuesday December 11th, 2012, Kris Lindahl, a non-traditional real estate agent, posted a Facebook status that read: "For every like I receive on this photo between now and December 22nd I will donate one canned good to a food shelf, for every share of this photo I will donate five canned goods." By December 12, 2012 at ten a.m. Kris had already received 61 likes and 13 shares which is the equivalent of 126 canned goods in less than 24 hours and with ten days still to go.
"We're excited," Kris Lindahl says, speaking of him and his wife. "We like to give back to the community. With the support I get from my clients, friends, and family every day of the year it's the least I can do to thank them." When asked what food shelf the canned goods would go to Kris Lindahl said,"We usually go with ACBC Emergency Food Shelf, but we're keeping our options open until the 22nd when we know how much we're dealing with."
Kris Lindahl is Edina Realty's #1 Short Sale Agent and was recently presented with the Chairman's Award from Edina Realty, the highest honor a real estate agent can receive, for excellence in sales and sales volume. "It's a combination of hard work and Internet expertise. I call myself an Internet Marketing Specialist because I have access to technological advances and software that give me the edge over other real estate agents," Kris Lindahl says.
"When buying or selling a home you need to have all of the best tools at your fingertips, and with me as your agent I can guarantee that's exactly what you'll have," Kris Lindahl says, and continues, "it will always be a smooth, fast, and easy process with me."
Kris Lindahl has released several online resources including three short sale calculators, a free to download eBook, and a video series on YouTube. Call Kris Lindahl and his team at (763) 607-1415. Visit the Kris Lindahl website for more information. Download "A Homeowner's Guide To Short Sales" for more information on short sales. Check out the Minnesota Short Sale Calculator to check your eligibility.