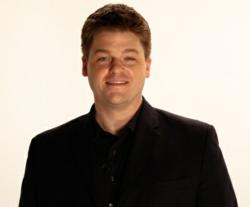 HR Technology companies will deliver huge value to their customers
Chicago, IL (PRWEB) December 12, 2012
Last week, Hireology, the leading technology platform for employee selection management announced that CEO Adam Robinson was featured on HR.com, the largest online community for Human Resources Professionals. Robinson contributed his knowledge about acquisitions to a blog post about what to expect in HR Technology during 2013.
The article titled:6 Changes in Store for HR Technology in 2013 featured six HR Technology experts who contributed insight about video interviewing, cloud based storage, acquisitions and career sites for the upcoming New Year.
Robinson quoted, "We've just come off 12 months of major consolidation in the industry, with the largest players being absorbed by the likes of SAP, Oracle, and IBM. 2013 will mark the emergence of the next generation of HR Tech leaders. As a result of the declining cost of building and deploying commercial software, these emerging HR tech companies will be lean, user-experience focused firms with pricing models that would have been unfathomable just five years ago. They'll deliver huge value to their customers, and everyone will be better off for it."
HR.com is a human resources community that provides events, webcasts, open forums, research, measurements, and best practices to thousands of individuals in the HR industry through their membership program. It is the largest social networking site dedicated to the human resources profession and boasts over 200,000 connected members.
About Hireology
Hireology's award-winning Selection Management System helps companies organize their hiring process and leverage data to make better hiring decisions. Franchise systems, banks and financial institutions, healthcare systems, dealer networks, and other multi-site operators use Hireology's web-based Selection Manager™ to deliver consistent and repeatable hiring decisions in the field - leading to better hiring decisions, lower turnover, and increased profitability per location. For more information, please visit http://www.Hireology.com.
About HR.com
HR.com is a virtual company that believes in HR education and networking. As the largest social network and online community of over 200,000 HR executives, HR.com connects HR professionals and suppliers with easy access to shared knowledge on best practices, industry news, webcasts, and online certification to help them develop their most important asset – the people. Meet, network, share and learn.