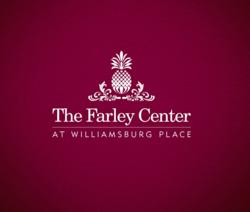 It isn't widely known to the general public, but alcohol withdrawal symptoms can be fatal.
Williamsburg, VA (PRWEB) December 13, 2012
The holidays can be a time of stress and celebration - but as parties fill the calendar, people often find themselves indulging far more than any other time of year. What's most dangerous is that unsafe behavior may be tolerated, or expected, as companies throw office parties with open bar tabs and party hosts over-serve.
"It's easy to find yourself in more frequent drinking situations and not even recognizing when it becomes harmful. The body's chemistry changes as a result of frequent alcohol intake and it isn't always easy or even safe to stop cold turkey January first," cautions Dr. Jonathan Lee, Associate Medical Director of The Farley Center at Williamsburg Place. "It isn't widely known to the general public, but alcohol withdrawal symptoms can be fatal."
The Farley Center has issued this guide to help the public better understand what addiction behaviors to look for this Holiday season. However, if you are unsure and suspect an issue with alcoholism or any addiction, we recommend calling our hotline at (800) 582-6066.
Top Five Signs of Alcohol Addiction
1. Tolerance, a need for increased amounts of alcohol to achieve intoxication.
2. Putting yourself or others at risk by driving under the influence.
3. Using alcohol to self-medicate to deal with holiday stress.
4. Putting your job, friendships, or marriage at risk as a result alcohol-related behavior.
5. Looking forward to or using a holiday party as an excuse to drink.
Tips for Avoiding Alcohol Abuse
1. Set your limit and stick to it
2. Avoid topping drinks off
3. Have a glass of water in between drinks
4. Don't drink on an empty stomach
5. Avoid drinking at work parties.
About the Farley Center at Williamsburg Place
The Farley Center at Williamsburg Place is a leading addiction treatment program known nationally for its work in treating individuals who have Substance Use Disorders, and offers intensive, in-depth psychotherapeutic treatment, safe detoxification, as well as educational and experiential approaches to assist people transition into recovery. The Farley Center at Williamsburg Place has been featured on "The Early Show"on CBS, "Good Morning America", The New York Times, and other national media outlets.