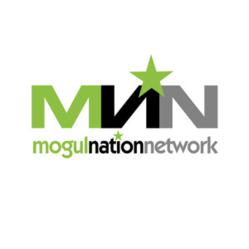 "Morgan showed signs of entrepreneurial leadership early on," said Kendra Swier, Morgan's mom.
Minneapolis, MN (PRWEB) December 12, 2012
Apple Valley Teen Morgan Rowher to receive a $15,000 Business Mentorship Award given by Mogul Nation, a non-profit organization that mentors teen entrepreneurs with education and support resources that help teens to realize their entrepreneurial dreams. Morgan Rowher developed a home based relaxation kit called the MySpa Tranquility Collection and submitted the winning selection as part of MogulNation's national launch.
"Morgan showed signs of entrepreneurial leadership early on" said Kendra Swier, Morgan's Mom. Morgan began with a dream to participate in her school's field trip to Washington, DC. When Morgan showed her mom the flyer for her class field trip to, Morgan's mom gulped at the cost. At $1,000, it was more than the family could afford. So Kendra and Morgan struck a deal: if Morgan was willing to work to earn the money to go, her mom would help her figure out how to earn the money.
Morgan already did babysitting and dog walking jobs, so she decided to find something she could make and sell. After noticing that her mom's favorite heating pad was splitting at the seam, Morgan offered to make her a new one. It was a simple thing: a fabric bag filled with cleaned dried corn kernels that her mom could heat in the microwave and use to relax her neck and shoulder muscles. Her mom had used it forever and loved it, but had no idea where to get another one. Morgan got an idea: if the little heated bag worked so well for her mom, would other people maybe want it, too? When she brought the idea to her mother, Kendra thought it was something that Morgan could make and sell to her friends and co workers. She called them corn cozies.
At first, Morgan made the corn cozies using her yearbook to trace squares of fabric for the lining. She filled the fabric bags with Sprout Cleaned Corn from Fleet Farm. She bought an 85 year old sewing machine for $25 from Craigslist and fit it into her bedroom, making the cozies at night while her mom showed them to her friends at work to sell them during the day. She set up a spreadsheet on Google Docs to track her income and expenses with her iPad. Without even knowing it, Morgan had her own start-up, using the same techniques that adult entrepreneurs employ every day.
Morgan's organization, vision and follow-through quickly earned her a business mentorship package from MogulNation, a new non-profit that supports and educates teen entrepreneurs. Morgan's business mentorship program included a team of professionals to help her launch her corn cozies into the marketplace for a special holiday shopping season promotion and an advertising budget to help her get started. She learned how to refine her product to emphasize key selling points: her corn cozies are now covered in all natural bamboo and cotton fabric to be as environmentally friendly as possible, while their ability to be reused saves customers money and electricity over a traditional electric heating pad.
"Morgan is an excellent example of teen ingenuity, and she poses an amazing capacity for learning and applying principles learned through Mogul Nation's mentorship program." said Bridget Cronin Sutton, Mogul Nation's Founder. She went on to say "Morgan is also learning about what goes into creating advanced advertising strategies at a very young age and grasping the knowledge quite well. Sometimes we underestimate our children's true potential."
Morganis now launching a low budget TV ad buy through Google Adwords Auction Network with cross media support through Social Media and Web based ads. "I'm nervous and excited about seeing my ads on TV," said Morgan as she anxiously awaits ad placements that began today.
MogulNation secured a team of Twin Cities based companies including Full Throttle Interactive and Design, Dupont Designs and Cress Photography to help Morgan execute her business plan. Cronin Sutton coordinated the project through her company, Pounding Heart MultiMedia.
Morgan's first goal is to raise the money she needs for her field trip to Washington, DC. After that, she wants to save money to go to college to be a pediatrician.
MogulNation intends to expand its mentorship program nationwide and partner with K12 school systems to offer added curriculum and resources to aid teachers and parents in their child's involvement in entrepreneurial aspirations as well.
To learn more about MogulNation and and teen entrepreneurs, please visit http://mymogulnation.com, or MyMogulNation on Facebook and Twitter.
Visit MySpa at http://myspacollection.com
About MogulNation:
MogulNation is a multi-channel digital project designed to find, connect and promote kids between the ages of 12-18 who are pursuing their own entrepreneurial dreams. Contact us to find out more about this fascinating global group of kids.
Company Contact Information
MogulNation
Bridget Cronin Sutton
1015 Currie Ave
55403
Phone : 651-231-3364