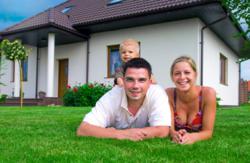 Houston has created approximately 98,000 new jobs
Houston, Texas (PRWEB) December 17, 2012
Marcus&Millichap real estate investment services estimated that in the fourth quarter of 2012, the employment in Houston will be 3.7% higher than 2011. The top sectors where new jobs were added include trade, transportation, utilities, leisure, hospitality and construction in this exact order. Houston has remained the top economic growth spot in the United States for 5 years in a row and it will continue to develop even further in 2013. Due to to the anticipated employment increase in Houston, HoustonApartments.com has seen many are flocking to Houston for job opportunities and taking any rental apartment available.
The conclusion is based on an analysis performed by the Business Journals On Numbers on 102 markets with a population of over 500,000 residents. The publication awarded Houston the top position based on the total number of jobs added between July 2007 and July 2012. Houston has created approximately 98,000 new jobs. The number is significantly higher compared to the metros occupying the next three positions, as Austin added 42,700, Dallas and Forth Worth 33,000 and San Antonio 25,000.
Houston's diversified economy attracts a high number of corporations that will continue to create new opportunities on the job market. The affordable living cost, low taxes as well as the various options in commercial transportation are important factors that investors are accounting for when moving their business in Houston. With new job opportunities, many are flocking to Houston for job opportunities and taking any rental apartment they can find.
The excellent condition of the Houston business environment has had a direct consequence on the apartment market in 2012. With more investors to create new jobs, the real estate market is getting tighter. A good source for finding Houston apartments can be found here.
The Single Family housing has currently reached a historically high occupancy rate. The high number of foreclosures is estimated to reach 2.3 millions by the end of 2012, which is about 700,000 more compared to the January-September of 2012. The number of home repossessions is less than 600,000 for the same period but it is expected to reach 700,000 by the end of 2012. The estimations are lower compared to the foreclosures registered in from 2007 to September 2012.
Current and future residents of Houston can rent apartments at low prices to take advantage of the booming job market growth, without the worry of foreclosure. Houston is a renters market and anyone can find an apartment to fit their budget or lifestyle. Now is the perfect time to be renting apartments in Houston.