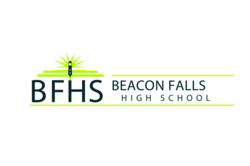 Miami, FL (PRWEB) December 22, 2012
The year 2012 has seen record enrollment at Beacon Falls High School, especially of students who had previously dropped out of school. Keep this in view; the University has announced exclusive scholarships for high school drop outs so they can complete this vital diploma without worrying about the financial burden with flexibility.
The enrollment of dropouts has recorded growth of 42% in 2012 and is expected to rise in the academic year of 2013. The School encourages drop outs to complete their education and they choose Beacon Falls because of its flexible and self-paced education, accredited and recognized programs, and a highly professional and qualified faculty. The dropouts who have enrolled include single and working mothers, veterans, homeschooled students and working adults.
The current dropout rate is 7.4% in the United States. The reasons students choose to drop out include less enthusiasm to pursue their education, disability, personal or professional commitments, or their inability to afford costly tuition and other expenses. An online diploma—and that too from a prestigious, globally recognized school—is the answer to these problems, encouraging students to resume their studies and improve their career prospects. People with disability can also enroll and learn in the comfort of their home. The School offers highly flexible, affordable and convenient education that professionals and students wish to pursue.
"Beacon Falls High Schools allows its students the freedom to learn and explore. We are not only committed to providing quality education but numerous additional services like student services, career placements, exclusive scholarships, free study material, 24/7 faculty support and a lot more. Because of this, we are the foremost choice of students worldwide," said Jeanne Robbins, Academic Director at Beacon Falls High School.
The school encourages dropouts to complete their education by offering numerous fee waivers and scholarships. It also assists students in finding rewarding and fulfilling jobs according to their academic and professional profile.
About Beacon Falls High School
Beacon Falls High School is one of the leading online education institutes offering highly flexible and affordable education to students around the globe. The School specializes in providing students with high school diplomas through the distance learning format. These diploma programs are self-paced, self studied and internationally recognized. The School has a state-of-the-art academic system which allows it to deliver education that is easy to comprehend, user friendly, and result oriented. The school also offers scholarships and other financial aid programs to deserving students.