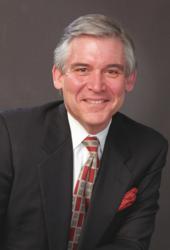 Arlington, VA (PRWEB) December 13, 2012
In the short term, the U.S. government's attempts to create a more balanced and unified energy grid are sure to create more questions than answers for the power-transmission industry. Over the long term, however, closer collaboration among older utilities and independent startups alike should benefit the majority of those involved—including consumers, said Roy M. Palk, Senior Energy Advisor for the national law firm LeClairRyan, during a conference attended by transmission-industry decision-makers from across North America.
"A decade ago when independent power producers first came online, the big utilities had a lot of questions," noted the Glen Allen, Va.-based attorney and former utility CEO. "Answers to those questions emerged in due course, and today these entities are accustomed to working together. Now we are at the start of a similar process in which all users and builders of the grid itself learn how to collaborate as equal partners. This will not be easy, but the effort will be worthwhile."
Palk's comments came during a Dec. 6 panel discussion at TransForum East, a transmission-industry business conference held Dec. 4-6 at the Sheraton Pentagon City Hotel in Arlington. The discussion focused on the Federal Energy Regulatory Commission's Order 1000, which Palk described as the latest in a series of important steps toward creating a truly national energy-transmission grid along the lines of the Interstate Highway System. A final version of the landmark regulations was published in May.
A 40-year veteran of the U.S. power industry and former president and CEO of East Kentucky Power Cooperative, Palk noted that the benefits of Order 1000 will likely include creating stronger incentives for older, so-called incumbent utilities to get leaner and meaner. After all, these utilities previously did not face competition from independent upstarts keen on building out transmission lines for the growing grid. "Increased competition will ramp up the focus on economics," Palk explained. "Incumbent transmission owners will have to sharpen their pencils to make sure they can build transmission as cheaply as an independent can."
Among other things, Palk and his fellow panelists discussed the implications of Order 1000 for power-transmission reliability, power reserves, and integration of renewable energy into the grid. While many of these questions will go unanswered for months or years to come, Palk noted, this is not because of shortsightedness on the part of FERC. "It is by design," he said. "Order 1000 is not an order by itself. It is a link in a chain starting with other orders—888, 889, 890 and so on—focused on issues related to opening up the grid."
The intent of Order 1000 is to enable this process to come to fruition by creating an even playing field for transmission planning, construction and utilization, such that no single power resource ever holds another hostage, Palk told attendees. "FERC wants to promote regional and interregional coordination as never before. The three primary components of the order deal with transmission-planning, cost-allocation reforms—i.e., who picks up the cost of energy transmission and under what circumstances—and the overall interplay of regulated power generators and movers," he said. "FERC Order 1000 also strongly encourages non-jurisdictional entities, whether a startup focused on renewable energy or a municipal electric group, to explain how they aim to fit into the evolving grid."
The discussion focused on what might happen when various regional entities actually start trying to work together more closely. If three regional transmission organizations (RTOs) join forces, for example, the initiatives of one will surely affect the rest. "Sorting out the exact cost and benefit allocations in such cases will, by definition, be a work in progress," Palk said. "There is no magic formula. For example, imagine if someone builds a big solar unit and then lets RTO 'X' use it. If, because of physics, some of that power flows partly into the territory of RTO 'Y' in an adjoining state, how much of the benefit allocation should be applied? How do you allocate the cost in one region for something that originated in another?"
Likewise, certain other "benefits"—such as the benefit to consumers of breathing fewer carbon emissions thanks to an RTO's use of renewable energy—will be tough to quantify and properly allocate, the panelists noted. "Ultimately, FERC doesn't have the power to make these determinations," Palk said. "That means the RTOs themselves will need to talk about how these costs are going to be allocated and the benefits credited. Inevitably there will be litigation—challenges to the formulae that are developed by various regions. In the end, though, clearer answers and protocols will emerge, much to the benefit of the grid."
Palk's fellow panelists were Flora Flygt, Strategic Planning & Policy Advisor, ATC, and Gloria Godson, Vice President Federal Regulatory Policy, Pepco Holdings, Inc. Rosy Lum, Chief Analyst for industry publications TransmissionHub and Energy Central, served as moderator.
About LeClairRyan
LeClairRyan provides business counsel and client representation in corporate law and litigation. With offices in California, Connecticut, Massachusetts, Michigan, New Jersey, New York, Pennsylvania, Virginia and Washington, D.C., the firm has approximately 350 attorneys representing a wide variety of clients throughout the nation. For more information about LeClairRyan, visit http://www.leclairryan.com.
Press Contacts: At Parness & Associates Public Relations, Marty Gitlin, (631) 765-8519, mgitlin(at)parnesspr(dot)com, or Bill Parness, (732) 290-0121, bparness(at)parnesspr(dot)com.