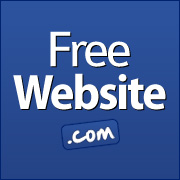 New York, NY (PRWEB) December 14, 2012
A leading provider of low-cost websites, FreeWebsite.com announced the publication of an article on gym website templates. While gym owners may feel that a website isn't necessary, FreeWebsite.com disagrees.
"Today's consumer wants to know about your gym before they decide to visit," said a FreeWebsite.com representative. "They want to see what your equipment looks like, what kind of classes you offer and know what rates you charge. A website puts that information in front of them in the place where they are looking.
"People are using the internet more than ever to find things like gyms," he continued. "Nearly 90% of internet users will shop online for services. Having a website gives your gym a more professional image, and it markets your gym to a much broader customer base."
The gym website templates available at FreeWebsite.com are easy to use, even for those with limited computer skills. There are several gym website templates from which to choose, ranging from a free plan to low-cost premium plans that offer more options. Team members are available to help you choose the right plan for your gym.
To read the article in full, visit: http://www.freewebsite.com/gym-website-template/
About FreeWebsite.com: FreeWebsite.com breaks down barriers to website ownership by providing attractive, easy to use websites, complete with content, at low prices. To learn more, visit FreeWebsite.com.