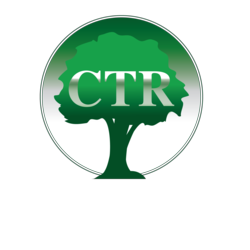 Failing to act to resolve tax debt could ultimately end in seizure of assets, bank accounts, wages and in some cases, prison time.
Los Angeles, CA (PRWEB) December 18, 2012
CTR's Los Angeles tax lawyers are now offering free consultations for taxpayers who need help with their IRS tax debt. California residents who speak to CTR's professionals will now be able to benefit from understanding their IRS debt problems before they are required to pay any fees. The IRS places levies and liens on taxpayers who fail to comply with their collection regulations. Failing to act to resolve tax debt could ultimately end in seizure of assets, bank accounts, wages and in some cases, prison time.
Getting a free consultation from a CTR Orange County tax attorney or CPA will allow individuals to understand the different types of tax resolutions. The first type is the installment agreement. The IRS offers automatic installment agreements to those individuals with income lower than $50,000 and who can pay back the total tax liability within a six year limit. Installment agreements are a form of resolution in which a taxpayer makes monthly payments over a period of time until the tax debt is paid off.
Another type of tax resolution that a CTR Orange County tax lawyer or negotiator may discuss during a free consultation with a California resident is the Offer in Compromise. An Offer In Compromise takes place when the IRS determines a taxpayer with financial hardships would benefit from streamlined settlement. The taxpayer must qualify for an OIC by submitting extensive financial documentation. If a taxpayer requests an OIC, they must be able to pay the agreed upon settlement amount within a twenty four month period if the IRS accepts.
The final type of tax resolution that CTR's CPAs, negotiators or Orange County tax lawyers may suggest during a free consultation is Currently Not Collectible Status (CNC). CNC status is granted to qualified taxpayers who have essentially a negative net income each month. The IRS conducts a full financial investigation of the taxpayer in question and determines whether or not paying back their income tax debt would only increase their financial hardship.
Knowing how to handle IRS debt problems is essential to an individual's financial future. Working with a CTR tax attorney will provide the best understanding of IRS tax problems for taxpayers in need of assistance.
About CTR:
CTR offers tax debt resolution and tax services for individuals and businesses across the United States. The company uses a three step program to create personalized strategies to help taxpayers settle their IRS debt. The company offers many services, including: state and federal tax debt resolution, IRS audit defense, tax preparation and bookkeeping.
Press release submitted by St. Louis SEO company Leap Clixx