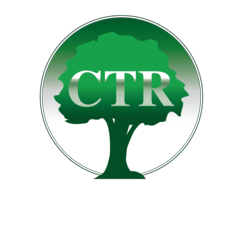 The IRS has many ways of making a taxpayer pay their tax liability.
Sacramento, CA (PRWEB) December 20, 2012
CTR is proud to announce their brand new Sacramento tax attorney website. The company provides tax relief services nationwide to delinquent taxpayers that have IRS debt problems. The new website launched in November and will provide a better experience for Sacramento taxpayers who need help with their federal or California tax problems.
Included on the new site is a learning center with many answers to common tax debt issues. Answers from Sacramento tax attorneys and experienced CPAs will help many individuals understand all facets of their complicated debt problems. The IRS has many ways of making a taxpayer pay their tax liability. Failing to comply can have serious consequences, including seizure of assets or even jail time. With the help of the new website these types of problems will be answered quickly and customers will have more information about their specific issues at their fingertips.
Additional information on the new CTR website goes into detail about IRS tax liens. A tax lien is a hold that secures a tax debt for the IRS in the case that an individual fails to pay. If a taxpayer continues to ignore their tax problems, the IRS will begin seizing their income or assets. The new Sacramento and San Francisco tax attorney website was designed to help clients and potential clients find more information about IRS collection actions like tax liens and lev.
"The hope was that our clients will be able to access the information they need faster and have more specific answers to their questions available to them 24/7" said a CTR spokesperson who works with CTR's tax lawyers in Las Vegas. The website was designed to allow for an easier user experience as well as to provide easier access of information. The new design allows for easier progression through important tax information. The website also will help taxpayers keep current and compliant with their taxes with frequently updates.
"CTR helps taxpayers federal tax problems. And additionally, CTR's Charlotte tax attorneys can help residents with North Carolina state tax help. And I think the new website will provide easier access of information to both types of tax problems" said a CTR spokesperson. Customers who visit the new website will find information that will help them understand the right course of action to handle their issues.
About CTR:
CTR offers tax debt resolution and tax services for individuals and businesses across the United States. The company uses a three step program to create personalized strategies to help taxpayers settle their IRS debt. The company offers many services, including: state and federal tax debt resolution, IRS audit defense, tax preparation and bookkeeping.
Press release submitted by St. Louis SEO company Leap Clixx