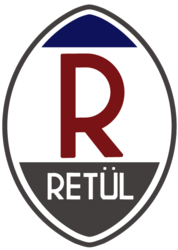 Boulder, Colorado (PRWEB) December 13, 2012
On December 11, 2012 Retül 3D Motion Capture Bike Fit Systems announced agreements with three UCI professional teams -- Team Garmin-Sharp-Barracuda, Team Europcar and Champion System -- to provide bike fit services for the 2013 season. Retül will provide expert fit staff to work directly with the teams' sports scientists and mechanics to optimize rider positions and help maximize their potential throughout 2013. The full Retül bike fit system, including the Müve fit bike and the new Vantage 3D motion capture system, will be used at all team camps.
Team Garmin-Sharp-Barracuda
Retül continues a long-term partnership with Team Garmin-Sharp-Barracuda, which began when Retül was founded in 2007. Providing advanced bike fit services to one of the world's most successful professional teams has become a core part of the Retül brand. Overall victories at the Giro d'Italia and the US Pro Cycling Challenge made the 2012 season hugely successful for Team Garmin-Sharp-Barracuda. Retül looks forward to helping the team achieve even greater results in 2013.
Team Europcar
New for the 2013 season Retül begins a partnership with Team Europcar. With two-time French national road champion Thomas Voeckler and Tour de France Alpe d'Huez stage winner Pierre Rolland Team Europcar has some of the most talented cyclists in the pro peloton today. Retül will provide fit services at the team's December training camp on the island of Corsica, and will continue to work closely with the team throughout the 2013 season.
Champion System
As the only Chinese UCI professional team Champion System presents a unique opportunity for Retül to work with some of the most talented young cyclists coming out of Asia while also speaking to a largely new audience in the team's fans and supporters. Retül will begin fitting Champion System team riders at their training camp in January in Agoura Hills, California and plans to work closely with the team throughout the year to get the most out of their riders and bikes.
Retül was founded in 2007 in Boulder, Colorado and has become the leader in 3D motion capture bike fit technology and education. Trusted by the world's greatest cyclists and triathletes, Retül provides the most advanced bike fit products and education services available in the market. To learn more about Retül please visit http://www.retul.com