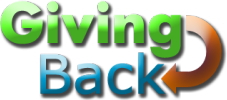 (PRWEB) December 14, 2012
Giving Back is a documentary style national television series that showcases the charities, foundations and organizations that are making a difference in our world.
When people struggle and suffer the more fortunate come to the aid of those in need, helping others who share this planet. Caring organizations are able to implement good deeds on a much larger scale.
Organizations with a conscience recognize a problem and do something about it. They give back by applying their skills and resources. They have discovered the benefits of working for the common good. They don't just make a profit, they make a difference.
This episode looks in-depth at 5 organizations which are doing their part, each contributing in their own unique way.
The Elks invest in their communities through programs that help children grow up healthy and drug-free, by undertaking projects that address unmet needs, and by honoring the service and sacrifice of our veterans.
Capella University inspires their students to have a positive impact on others and to become "Difference Makers" in the world.
Georgia Pacific improves the quality of life in the communities where their employees live and work through education and entrepreneurship.
T. Rowe Price and associates, provide leadership and support to non-profit organizations. They tutor and mentor at-risk youths, lead financial literacy classes, and volunteer at the schools that are close to their hearts.
The National Crittenton Foundation is supporting the needs and potential of girls and women who are survivors of violence and abuse.
This sponsored episode will air on the following networks:
Fox Business News Network
Sat. 12/15/12 3:00 pm ET
Sat. 12/29/12 3:00 pm ET
Documentary Channel
Sun. 12/16/12 1:30 pm ET
Sun. 12/23/12 1:30 pm ET
To learn more about the show please visit http://www.profilesingivingback.com
image alliance, inc., is a full service television broadcast production company, producing programming that is not only entertaining, but also provides viewers with information that relevant to their needs and concerns. With a commitment to excellence to create distinctive programming for discerning viewers, our creative team includes award winning writers, directors, producers and editors for full production all under one roof. Located in Fort Lauderdale, Florida, Image Alliance delivers quality entertainment.