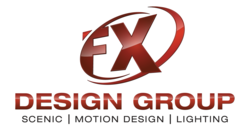 FX really helped us create contemporary environments that not only look great, but have all the tools we've needed to create vibrant, relevant newscasts.
Ocoee, FL (PRWEB) December 17, 2012
The call for FX was a natural fit as they had recently designed the studio set for sister station, KPIX in San Francisco. A number of KPIX design elements were used as inspiration, along with the architecture surrounding WCCO's studios, and the latest in storytelling video technology. FX's approach to design is a collaborative one, and during an onsite meeting with the extensive WCCO team –covering management, engineering, news, creative and promotions - the FX Design Team worked with the station team on desired functionality and aesthetic direction.
The overall design descriptive is a study of contrasts: vibrant, internally lit surfaces and LED panel curtains alternating with warm, textural materials that create contrast and visual interest. The set elements are interspersed with various video elements - LED video tiles and monitor arrays, including two zero bezel monitor arrays and a large monitor array imitating the look of windows onto the Plaza. http://bit.ly/UBWfu4
Both the Plaza Studio set and the Nicollet Studio set have the same look and similar elements, although the Nicollet studio is on a much smaller scale – with the goal to use it for alternate newscasts. The Plaza Studio consists of an Anchor Area, Weather Area, Stand Up Area and an Interview Area. The Nicollet Studio consists of an Anchor Area and a Stand Up Area.
Both venues have a distinctive architectural feature – floor to ceiling windows with a view to two prominent cityscapes. The Plaza set features a faux window that is actually a monitor array giving the illusion of a window. And the Interview Area does have an actual window that is a main component of the backdrop. The Nicollet set features an actual window, positioned to be the main backdrop for the set. The use of the studios' actual windows created unique design challenges for FX's design team. Says Casey Kespohl, WCCO's Creative Director, "We felt it was important to keep some of the windows in play in this design to reflect our downtown location, but also thought we needed a controlled environment that gave us an opportunity to dictate the tone and style…FX gave us both."
Glenn Anderson, FX's designer, comments on the project "Our design for WCCO is very experimental with several set elements on which we had to conduct R&D – including new textures and video elements." Anderson continues, "This design is truly a "first" for FX – utilizing elements never before used in our news station designs – LED Video Curtains, Christie LED Video Microtiles, and textural walls we developed we call Stack Walls and Weave Walls. These are very prominent in the design." As you can imagine, it was inspiring to the FX design team to play with these new elements.
The design team also strived to emulate the architectural elements of the area – inspired by the Mill City Museum – whose façade marries historical elements such as I-beams and exposed stone, with modern elements such as metal and glass http://bit.ly/UBWfu4. The look and feel of the local architecture carries over into the set's surfaces, materials and elements, including frosted Plexiglas, slate, faux I-beams and brushed metal.
The Anchor set walls consist of multi-layered scenic and technology elements and are fronted by a sleek, multi-functional desk – designed for a standing height or tall chairs, which rests on a platform extending forward to allow a guest to sit opposite the anchors for interview segments. The desk is a vibrant focal point of internally-lit milk Plexiglas with five Christie MicroTiles (LED video cubes) creating a curved video ribbon across the front, giving the video a more elongated aspect ratio. A 32 inch monitor is mounted on each end panel – giving the toss shots a more dynamic look, with additional branding capability.
Multiple layers of frosted Plexiglas and louvered panels that can be open or closed are positioned in front of Wision LED Video curtains. These versatile walls comprise the Camera Left and Camera Right walls, giving the one-shots a variable look, as the Video Curtains can change color and pattern depending on what video is fed into them. The Center Wall features the "Window Wall" – an array of six monitors (three stacks of 2 monitors) that is angled forward, with the monitor bezels creating the look of window mullions. The monitors can be fed with a video image of the Plaza – completing the "window" illusion. The wall is broken up by I-beam columns and interspersed with slate accents, recalling the Mill City Museum. The sculptural element known as Stack Wall appears in the Anchor Area and throughout the set for textural contrast.
The Stand-Up Area continues the I-beam, stone and Stack Wall look, with both a Vertical Monitor and an eye-catching monitor array on a cart comprised of four 60 inch ultra-thin-bezel monitors for story-telling and presentation. The Weather Area is a working weather center with a functional Weather Pod mirroring the internally lit look of the Anchor Desk, where the meteorologist can use to both work and to present. Another unique textural feature - the Weave Wall - creates both texture and an eye-catching lighting opportunity as the woven panels are backlit.
The Interview Area showcases an exterior window with a view to the street – giving a loft feel. Additional Stack Wall elements create framing and texture. Internally lit and brushed metal elements, as well as custom-made sofa sectionals mounted on a platform, complete the sophisticated yet warm and inviting look. Large monitors, including a 70 inch monitor are interspersed throughout for branding or presentation.
Moving to the Nicollet Studio – it is essentially a scaled down version of the main Plaza Studio set, with only an Anchor Area and a Stand Up Area, used as an alternate venue for newscasts. The Stand-Up Area includes an 80 inch Touchscreen for presentation. This Nicollet Studio was the original WCCO studio, but its small size necessitated using the Plaza Studio for much of WCCO's newscast programming. Despite the size, the original studio still holds a special place in the hearts of viewers, and the station's staff, with its unique view out the studio windows, to the exterior urban landscape and the Nicollet Mall courtyard.
Viewer reaction to the new studio sets has been very positive. In addition, the new environment has created excitement amongst the staff and given the team two great studio venues to present local news to the Minneapolis/St. Paul market. "We had a great opportunity to improve our on-air presentation", comments WCCO's Kespohl, "FX really helped us create contemporary environments that not only look great, but have all the tools we've needed to create vibrant, relevant newscasts."
FX DESIGN GROUP
FX Design Group is a design company delivering projects worldwide in broadcast for News, Talk Shows, Lifestyle, Sports and Entertainment programming. FX gives clients access to a complete compliment of set design, motion graphic design and branding, fabrication and installation services, as well as lighting design and lighting gear – all from one source. The FX collaborative process focuses on creative synergy, versatility and logistical efficiencies to maximize clients' budgets, aesthetics and multi-functionality. To learn more about FX Design Group please visit http://www.fxgroup.tv.