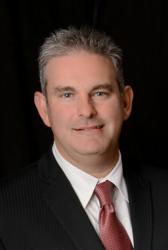 Denison, TX (PRWEB) December 14, 2012
Landmark Investments announced today that Dave Reed, investment executive, has achieved membership in Cetera Investment Services LLC's President's Club 2012. Investment executives earn President's Club ranking by demonstrating exceptional commitment, delivering dedicated client service and achieving the highest level of performance for the year. Cetera Investment Services is one of the nation's largest broker-dealers dedicated to serving financial institutions.
Approximately the top 1.25 percent of the 2,200 total Cetera Investment Services financial professionals achieve President's Club ranking each year. The first Landmark Investments investment executive to achieve the highest rank of President's Club, Reed will be recognized for his achievement at the Cetera Investment Services annual meeting in June 2013.
Reed joined Landmark Investments in 2009. In addition to his professional work, he serves on the board of directors for The Boys & Girls Club of Denison and the Denison Development Alliance, respectively. He is also a member of the Denison Young Professionals Group, North Texas Young Professionals and the Denison Chamber of Commerce. Reed also founded "The Hub," a weekly Chamber networking meeting in Denison.
Serving customers throughout Landmark Bank locations in 27 communities across Missouri, Oklahoma and Texas, Landmark Investments has helped clients meet their financial goals as a Cetera Investment Services (formerly PrimeVest Financial Services) program since 1997. Reed serves his clients by routinely visiting all 11 Landmark locations in Texas, as well as visiting clients within their homes, and is based in Landmark's Denison location at 2820 West FM 120 Road. For more information on Landmark Investments, visit http://www.landmarkbank.com/investments.
Cetera Investment Services LLC is a member of the Depository Trust and Clearing Corporation, the Securities Investors Protection Corporation, and the Financial Industry Regulation Authority. For more information, visit cetera.com. Securities, insurance products, and advisory services offered by Cetera Investment Services LLC are not FDIC insured and may lose value. Investments are not financial institution guaranteed, not a deposit and not insured by any federal agency. Cetera is not affiliated with the financial institution where investment services are offered.
###