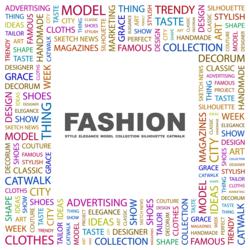 The right look can help a person to communicate his or her professionalism, energy, spirit, and cultural awareness, making a powerful statement without saying a word
New York, NY (PRWEB) December 18, 2012
Fashion is not merely a matter of aesthetics. It is a vehicle for self-expression, a way to communicate important personal characteristics. The right look can help a person to communicate his or her professionalism, energy, spirit, and cultural awareness, making a powerful statement without saying a word. As the fashion world continues to grow and develop, it becomes more challenging to stay abreast of new trends and options that continue to expand and transform season by season.
That's why Trend N' Stylez is such a valuable resource. The Trend N Stylez website, Trendnstylez.com, is a multi-faceted site that provides a wealth of information about 2013 fashion trends around the world. It shows visitors the latest looks from the hottest catwalks around the world, as well as analysis of recent fashion shows and celebrity red carpet appearances. The photographs and well-crafted descriptions help viewers decide which styles to adapt and which ones to avoid.
Careful attention is paid to clothing, but fashion does not end with the garments. Trend N' Stylez also takes the visitor inside the world of makeup and hair styling, providing expert advice about lipstick, skin care, eyeliner, and any other products that can develop the perfect look. Photographs of celebrity hairstyles are provided and discussed, allowing visitors to make wise decisions about which celebrity hair styles may be worth trying out.
With the New Year approaching quickly, the Trend N Stylez website is an indispensable resource for people who are interested in the hottest 2013 fashion trends that will be hitting the catwalks and red carpets in the coming year. The kind of expert insights provided by Trendnstylez.com help visitors to stay ahead of the fashion curve, covering the latest and hottest up-and –coming trends in clothing, makeup, hair styles, jewelry, handbags, and other accessories for all seasons. This website covers everything its readers need to know to look their best and project the image they desire.
Trend N' Stylez treats online visitors to a captivating look, but their website offers substance as well as style. This user-friendly platform is very easy to navigate, centralizing all of the important fashion information and images into a well-organized "one stop shop" for all things fashion-related. The website is updated consistently, well-maintained, and linked to Facebook for easy following. All of these important factors add up to a comprehensive resource that provides everything a fashion-conscious person could ask for in a website.
About Trend N' Stylez:
Trend N' Stylez offers a comprehensive website that provides a vast array of fashion information. The site includes images and discussion of the hottest clothing, makeup, hair styles, and accessories from around the world, and expert perspectives on 2013 fashion trends. For more information, please visit the Trendnstylez website at TrendNStylez.com.