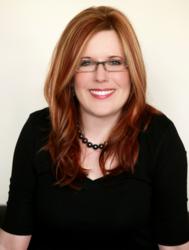 A lot of small businesses today are waiting for people to find them. That's the worst way to grow a business! You have to go out and find the people who want what you have to offer.
Indianapolis, IN (PRWEB) December 14, 2012
Susan Baroncini-Moe, President of Business in Blue Jeans, a Midwest-based business and marketing consulting firm, says a good "ground game" is just as important for small businesses as it is with political candidates.
In a view released on YouTube today, Baroncini-Moe, whose book, "Business in Blue Jeans: How to Have a Successful Business on Your Own Terms, in Your Own Style," is due out in May, 2013, says businesses today have to create a volunteer marketing team to spread the word and build "buzz" around their brand, the way that political candidates have volunteers whose mission it is to get out the vote.
"A lot of small businesses and entrepreneurs today are building businesses and then waiting for people to find them. And that's pretty much the worst way to grow a business! You have to go out and find the people who want what you have to offer and tell them you exist, otherwise you're pretty much doomed to failure," said Baroncini-Moe, recording from her home office in Indianapolis, Indiana.
Baroncini-Moe went on to say, "Right now we're seeing that the economy essentially separates the wheat from the chaff. It separates successful businesses from those that are not going to make it, and the way that businesses are getting separated is by leaning into their marketing. We're very quickly getting into a time when businesses can no longer afford not to engage with their customers."
"Leaning into your marketing" is a term defined by Baroncini-Moe as consistently engaging more fully with their ideal clients and customers, educating them about the industry and things they want to know, and giving back—something Baroncini-Moe calls marketing with conscience.
"Marketing with conscience and giving back to the world, whether it's through actual financial donations or through volunteerism with your employees, is a great way to show up in the world, make the world a better place, and do good," she says, "It also happens to a great way to grow your business. And beyond that, you absolutely must deliver unparalleled, extraordinary service. That's what will be the lynchpin in creating a strong "ground game" for your business. That's what will get people coming back. And what many business owners don't know today is that creating and delivering extraordinary service is usually free. You can grow your business this way and cut your advertising budget at the same time!"
Susan Baroncini-Moe has been a business and marketing consultant since 1997. In her three-pronged consulting firm, Business in Blue Jeans, she helps startups and "would be entrepreneurs" via a unique fusion of coaching and consulting, provides marketing advice to professionals in service industries, and consults with corporate leaders on relationship marketing, employee engagement, and customer service. She also speaks regularly to corporations and groups on topics relating to relationship marketing, business fundamentals, and employee engagement, and is the author of the book "Business in Blue Jeans," due out Spring 2013. Susan lives with her husband, Leo, in Indianapolis, Indiana.