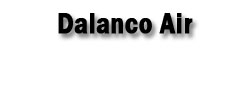 Dallas, TX (PRWEB) December 14, 2012
Dalanco Air, a leading air duct cleaning company in Dallas, Texas, is pleased to provide homeowners with key information about how a building's air ducts affect air quality and the health of the building's occupants. The company recommends that homeowners and building owners reduce the threat of health issues caused by indoor air pollution by having air ducts routinely cleaned of mold, fungi, dust and other contaminants.
"In the course of normal building operations, the humidity level within the healthy A/C system can vary greatly," said of Dalanco Air. "High humidity can combine with dust and debris in the system, often resulting in the growth of microbial contamination. We recommend Source Removal cleaning and provide a free 12-point air quality inspection to help you determine if your air duct is the cause of common allergy, asthma and skin conditions."
According to the National Air Duct Cleaners Association, up to 40 pounds of dust is created annually through everyday living in a typical six-room home. Through normal occupation in a home, occupants generate a great deal of contaminants and air pollutants, such as dander, dust and chemicals. Dirty ducts that are harboring contaminants could cause serious problems for people with respiratory health conditions, autoimmune disorders or some environmental allergies.
Dalanco Air reminds homeowners that although an HVAC duct cleaning can reduce the threat of indoor air pollutants, HVAC system cleaning alone will not solve indoor air quality issues. For complete information about the benefits of air duct cleaning, and all Dalanco Air services, visit the company's website at wwwdalancoairdfw.com or call (972) 880-3091 for a free 12-point air quality inspection.
About the company:
Dalanco Air serves the entire Dallas Fort Worth Metroplex by protecting homes against mold, pet dander, dust mites, pollen, and viruses. They clean all types of ducts- flexible, duct board, sheet metal. They service residential, commercial, schools, hospitals, and retail. Senior Citizens, Police, Firefighters, Teachers, Postal Workers, Military Personnel, and Nurses get an extra 10% off!
Free 12 point air quality inspection! For more information, please visit their website at http://wwwdalancoairdfw.com.