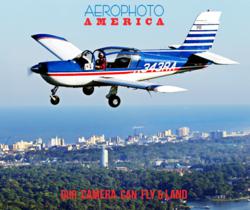 we want to keep it simple, interesting and easy for our clients to love just like our photos
Virginia Beach, VA (PRWEB) December 14, 2012
"It's a bird! It's a plane! No its Aerophoto America!" is what the locals of Hampton Roads are saying as they watch the plane buzz over their heads.
This plane has been buzzing over the locals throughout Virginia Beach, Chesapeake, Norfolk, and the rest of the seven cities of Hampton Roads for over eight years photographing much of the construction progress, development, and events of the surrounding areas. However, now with the launch of a new website, Aerophoto America hopes to educate their repeat customers and new prospective clients about all the photography services they provide with a much fresher appearance.
"It's time to take our web presence to the next level," stated Ronald Brown, Owner and pilot of Aerophoto America. "We want to keep it simple, interesting and easy for our clients to love, just like our photos."
The new site, the first major redesign since 2006, is envisioned to create a simple explanation of all the aerial photography service packages that Aerophoto America has to offer to patrons. The homepage opens with enticing large colorful energetic aerial photographs followed a helpful menu bar that leads potential clients to an easy understanding of how they can use aerial photography for their business, progress, or residential purposes.
In addition to the refreshing design these photographs plan on expanding their photography services to ground commercial architectural photography to all new clients. All the information can be found at the new website http://www.aerophotoamerica.com. Look out Hampton Roads because this local aerial photography service is breaking ground!