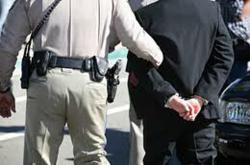 Chicago Illinois (PRWEB) December 13, 2012
Scott Tischler, a current law school student, discusses what actions to take if ever arrested.
1. The first and most important thing to do is stay calm. The reason that this is so important is that anything and everything that is said can and will be used in the court of law. Go calmly with the police and inform them that an attorney is requested.
2. Invoke all civil rights. This means that one cannot simply be quiet to invoke rights. To invoke personal rights they must first be announced to the police. During this invocation of rights there must be a request for a lawyer and the request to speak to them immediately.
3. The next thing to do is to stay silent and allow the lawyer to do all of the talking from then on. The police may try to continue their questioning and if questions are answered the police may take this as a waiver of rights.
4. Keep quiet even if left alone. The police may try to do an isolation tactic. This is where they will leave someone alone in a cell by themselves for an extended period of time. These rooms are usually monitored by sound, video or both. Even while left alone do not say anything a loud.
5. Avoid suspicious behavior. The police will keep an eye out on anyone who they believe may be guilty of a crime. Suspicious behavior may include, but is not limited to, what appears to be hiding evidence.
6. The final and most important rule is to know all personal civil rights. Knowledge is the best protection that any one person can have.
Just remember to stay calm, talk with a lawyer and no one else, and to be polite to the police and or judge.