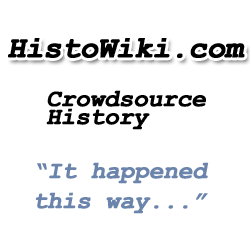 Austin, Texas (PRWEB) December 13, 2012
HistoWiki.com has published it's first timeline about GABA, the neurotransmitter some say that when taken as a supplement combats insomnia, social anxiety, and even aids weight loss.
Gamma-aminobutyric acid was first synthesized in 1883, when it was first known only as a mysterious plant and microbe metabolic product. And while it is technically an amino acid, it's rarely called that by the scientific community because it doesn't qualify as an alpha amino acid, and it the human body never turns it into a protein.
Commercial supplement sources often claim an oral GABA supplement has a calming effect, yet there is still some dispute as to whether synthetic GABA crosses the blood brain barrier, that part of the complex human physiology that filters bad chemicals from getting into the blood stream surrounding the brain.
As the relationship between neurotransmitters and that blood brain become better understood, more research will bring the medical community more clarity of GABA's complex biochemical interactions. HistoWiki.com hopes to archive all the upcoming discoveries at the new History of GABA Timeline.
HistoWiki.com is a new website built around the idea of crowdsourcing a topic and presenting the relevant data in a traditional timeline, in a more modern infographic format. This is not it's first timeline under the Health umbrella, it recently unveiled a timeline about Obesity.