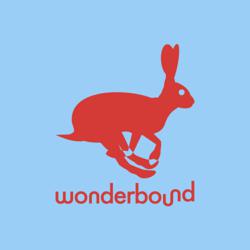 We must continue to evolve and are excited to bring this new experiential dance vision to life in Denver.
DENVER (PRWEB) December 13, 2012
Change is afoot at Ballet Nouveau Colorado (BNC), which announced today that the nonprofit will form a new collaborative dance concept called Wonderbound. BNC will reorganize its school and professional contemporary dance company into two separate entities to better pursue its mission and vision. By building on the organization's steady success and national acclaim, Artistic Director Garrett Ammon will move the contemporary dance company into a downtown Denver facility and become Wonderbound. The School of BNC will remain in Broomfield and will be known as Colorado Conservatory of Dance.
Six months ago, the organization embarked on an extensive internal assessment to discover new pathways of pursuing its mission with the objective of developing a new model to ensure the sustainability of the organization's future. The new approach that has grown out of this analysis will allow both the contemporary dance company and the school to better fulfill their visions.
The transformation of the contemporary dance company to Wonderbound will be a phased process. The initial phase will include a physical move to Denver's burgeoning cultural epicenter at 1075 Park Ave. W. in March 2013. This location will dramatically increase public awareness of the company through direct and sustained interaction with the community. Wonderbound will work closely with artists across a variety of mediums to continue all of the community programs that it currently provides, while creating new avenues of engagement that will empower patrons to take a more significant role in the ongoing success of the organization.
"We are very excited about the opportunities this new vision and brand creates for our audience and stakeholders," said Kelli Strother, board chair of BNC. "We are heartened by the enthusiastic support and encouragement we have received from individuals and organizations across the community during this development process, and we look forward to continuing to work with them to bring this vision to fruition."
Wonderbound has already garnered significant support from its new Denver home. Leading the charge is the highly prestigious arts advocate, the Bonfils-Stanton Foundation, awarding the company with a generous multi-year financial commitment. Other foundations that have offered to help steward this new vision forward include the David and Laura Merage Foundation and the Kenney Brothers Foundation.
"Under the leadership of Garrett Ammon and Dawn Fay, Ballet Nouveau Colorado has become a fresh force for artistic excellence, innovative collaboration, and creative place-making," said Susan France, vice president of programs at the Bonfils-Stanton Foundation. "This bold new direction promises to expand their reach and enrich Denver's growing and vibrant art scene."
Since the arrival of Garrett Ammon and Associate Artistic Director Dawn Fay, BNC has become a nationally acclaimed contemporary dance company, one of the highest quality dance schools in the country and a provider of community education programs to over 30,000 people annually. Over the past five years, the organization has substantially expanded its programming and will continue to transform as it looks to the future and how best to pursue its mission.
"Although this new path is a dramatic departure in how our programs are achieved, it is our commitment to these programs and their impact on the community that has spurred our efforts," said Ammon. "For us to serve our stakeholders fully and effectively, we must continue to evolve. We're excited to bring this new experiential dance vision to life in Denver."
To support the Wonderbound initiative, go to indiegogo.com/wonderbound or learn more at wonderbound.com.
For exclusive photo and interview opportunities with Artistic Director Garrett Ammon or Associate Artistic Director Dawn Fay, contact Katie Knoch at 303.893.8608, ext. 208 or email katie(at)screamagency(dot)com.
# # #
About Wonderbound
Wonderbound is a 501(c)3 nonprofit organization founded in 2013 by acclaimed dancemaker Garrett Ammon in order to fill a significant need for professional contemporary dance in Colo. Rooted in the heart of downtown Denver's cultural landscape, Wonderbound provides world-class, locally minded skill that pushes the boundaries of performance art in America today. The company conspires with artists across an array of disciplines and has developed a trademark aesthetic that seamlessly blends tradition with adventurous new ideas. For more information, visit wonderbound.com.