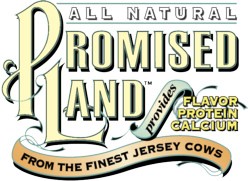 "There is such a variety of textures, flavors, and appearances (among the cookie entries). This feeds my imagination and is so inspiring. " - Mia McCallum (guest judge)
Dallas, TX (PRWEB) December 14, 2012
Friday, November 2nd marked a special day for local amateur cookie bakers across DFW as they competed in the 17th Annual Dallas Morning News-Central Market Holiday Cookie Contest. The contest benefitted the Dallas Morning News Charities, which help the hungry and homeless during the holidays. Promised Land Dairy was an additional contest sponsor, with representatives on hand passing out coupons and rich, creamy milk to help wash down the cookies.
There were six categories in which contestants competed: Family Recipe; Decadent; Decorated; Incredibly Easy; Bar; and Cookie Man. Each contestant arrived with two platters in hand: one for judging and one for sharing. Once the judging team, which was comprised of local cookie lovers and Dallas restaurant chefs, were introduced, the cookie sharing began. Contestants swapped cookies, recipes, and sampled Promised Land Dairy's Midnight Chocolate and white milks as they anxiously awaited the judges' reactions.
Contest winners and recipes were published December 12, 2012, in the Arts & Life section of the Dallas Morning News. Three top winners were chosen in each of the five main categories, with prizes of Central Market gift cards of $150, $100 and $50 for first, second, and third places, respectively. The sixth category, Cookie Man, was judged only on appearance. That category winner took home a stack of cookbooks as a prize.
Promised Land Dairy is a Texas-based premium milk distributor that provides all-natural fluid milk made only from Jersey cows. Promised Land milk is available in a variety of sizes and unique flavors at major retail grocery stores. For more news and updates on Promised Land Dairy, follow them on Facebook or their blog.