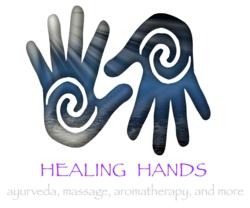 My experience with Healing Hands has allowed me to resume my regular life, but not my regular ways.
Puerto Vallarta, Mexico (PRWEB) December 13, 2012
Healing Hands™ has over 15 year of specialization in this in the millennium-old system of purification called Panchakarma. Located in Puerto Vallarta, overlooking beautiful Banderas Bay, this treatment brings together the ideal location and time-honored method for a personalized health retreat. Re-establish optimal wellness through healing and rejuvenation now.
In a previous statement the many advantages were presented. In another recent release on Panchakarma, the basic treatments were explained. Now some of the many other aspects of six days of cleansing, healing and rejuvenation are introduced.
Food Matters
An important principle of Panchakarma is cleansing and purification. Food is treated with the same respect as all other aspects of healing. All food provided is nutritionally beneficial. All food, teas, and herbs are carefully selected for ideal balance, immune support and delicious taste. Moreover, each is specifically tailored to the individual. The first three days of Panchakarma are for cleansing. That includes fasting, but due to the nourishing selection of teas and juices, most clients do not experience the sensation of hunger. In the evenings, spiced milk is provided and often an immune-boosting vegetable herb soup is offered as well. The final three days provide strengthening and re-balancing. Nutrition includes organic fruits and veggies, and tasty, lightly spiced food.
Massage and Chakra Balancing
Often traumatic experiences hide deep inside tissues and cells. These can be released gently and permanently through Panchakarma as it heals with the power of touch. One of the high points of Panchakarma is four-handed massage provided by two trained staff members at once. This is a rhythmic, harmonious treatment in which balanced strokes and gentle pressure are applied to energy centers in the body. The result is a sensation of balance, calm and well-being.
Also provided is chakra balancing. This companion treatment to four hands massage is done with the client in a completely relaxed state for optimum success. The seven power centers of the body, the chakras are unblocked and aligned. Seven essential oils are placed on each of the centers, thus engaging the sensations and openings brought on through smell and touch to clear, unblock, and then align. As energy flows freely through the body, the client enters a dynamic state of well-being.
Heat and steam is used toward the end of the six-day treatment. This is another powerful pathway to release of toxins and long-lasting rejuvenation. A natural and effective way to encourage the process of detoxification, this treatment is accompanied by exfoliation. All senses are fully awakened with a full body scrub with herbs and flowers. The combined release and vigor soothes the skin, tones muscles and increases metabolism.
Most clients agree that while knowledge of the fundamentals of Panchakarma is helpful, information vastly underestimates the experience. "The reality exceeded our wildest expectations," is a common response to the astounding benefits of the six special days.
Healing Hands Spa is a 20-year old practice that includes a licensed massage therapist, two Ayurvedic practitioners, and a health and wellness coach. The Spa specializes in Ayurveda and Panchakarma. Healing Hands Spa is offering a 15% discount on Panchakarma treatments. Booking may be redeemed any time before 31 December, 2013.
To schedule a Panchakarma treatment call now 305-810-8534 in the U.S. or 01 52 329-102-0554, internationally.