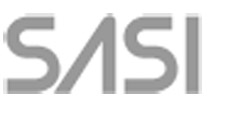 The spine care field is rapidly evolving. These training programs will help doctors to gain the needed skills and expertise to effectively and economically treat patients using the latest methods and techniques. - Solomon Kamson, MD
Seattle, WA (PRWEB) December 13, 2012
The Society for Advanced Spinal Intervention (SASI) is a new professional organization designed to advance the objectives of the spinal medicine field through advocacy, research, training, education and more. SASI recently launched a new website, http://www.sasiglobal.com/, to further promote its objectives.
In addition to the launch of the new website, SASI is also working on creating a set of training standards for spine care doctors in the U.S. and abroad. The organization is currently working on creating U.S. based training and credentialing for advanced spinal techniques and will create a similar global training module within a year.
"The spine care field is rapidly evolving," said Dr. Solomon Kamson, MD, PhD, SASI president and renowned physician who specializes in interventional pain medicine. "These training programs will help doctors to gain the needed skills and expertise to effectively and economically treat patients using the latest methods and techniques."
The board of directors for this organization is comprised of top doctors and experts in the field. Dr. Kamson is also the founder of the Spine Institute Northwest, a spinal care center located in Seattle, Washington that focuses on pain relief through minimally invasive spine surgery. Other members of the board of directors include:

Vice President – Steve Levine MD, board certified physician in pain management and anesthesiology;
Executive Director – Kent Remley MD, neuroradiologist at the Center for Diagnostic Imaging in Indianapolis;
Treasurer – Gabriel Jasper MD, founder of the Center for Pain Control in New Jersey; and
Secretary – Daniel Bennet MD DABPM, an interventional spine / pain surgical physician from Denver, Colorado.
"The Society is the culmination of 15 years of work, and its founding comes at a critical time for the medical field," says Dr. Kamson. "The many new provisions in President Obama's healthcare act will create new challenges and opportunities for those in the medical field, and our organization will lead the fight to give patients better access to quality pain management and spine care in the coming months and years."
About Dr. Solomon Kamson
In addition to serving as president of the Society for Advanced Spinal Intervention, Dr. Solomon Kamson is the founder of the Spine Institute Northwest. The nationally recognized Spine Institute specializes in helping patients experience relief from back pain, neck pain and sciatica using non-invasive methods such as laser assisted spine surgery. To learn more about Dr. Kamson or his practice, visit http://www.spineinstitutenorthwest.com/.