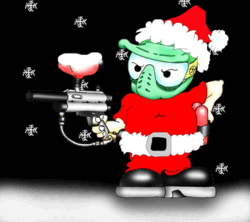 Look here for the best deals online
Morgan, UT (PRWEB) December 13, 2012
Paintballguns.tv, an Action Center Company, announces their Christmas super sale. Paintball guns, paintball barrels, paintball tanks, and paintball gear of all makes are on sale. Tippmann, Spyder, U.S. Army, Dangerous Power and more will be up to 70% off.
About http://www.paintballguns.tv
An Action Center Company
http://www.paintballguns.tv is a top-rated vendor of paintball guns, gear, and paintball supplies. paintballguns.tv often has inexpensive (cheap) or even the wholesale prices on everything paintball, and carries the top paintball brands online; Tippmann paintball guns, Spyder paintball guns, Autococker paintball guns, Tiberius Arms, Dangerous Power, GoG, JT, Sly, V-Force and Save Phace, just to name a few. Warehouses are located nationwide for drop shipping, with the main warehouse in Morgan, Utah. Action Center also has the oldest paintball field in Utah, not far from Salt Lake City or Ogden and Park City so paintball players can come in and play paintball at the best paintball field in Utah, or order paintball equipment from paintballguns.tv's online paintball store.