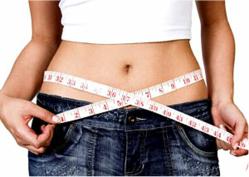 SEATTLE, Washington (PRWEB) December 19, 2012
Graham Rehabilitation, a rehabilitation and wellness center in Seattle, Washington, announces a revolutionary way to regain vitality, elevate energy, and lose weight. Through a 21-day cleanse, participants are able to lose weight by boosting metabolism and ridding the body of harmful toxins. The next cleanse begins January 2.
"The foods we consume are filled with chemicals and pesticides," says Dr. Brian, president of Graham Rehabilitation. "The cleaners we use, pesticides on veggies and fruit, hormones in milk and meat, out gassing from new carpets (glue), cars (plastic), exposure to fire retardants in clothing, etc., means that all of us are accumulating toxins. Our body stores toxins like this in our fatty tissue where it becomes concentrated."
Diet and exercise is an endless roller-coaster for many people, Dr. Graham points out. Often these people find that no matter how disciplined they are, the weight simply won't come off. Some are turning to bariatric surgery to take the weight off, but this operation can be costly, dangerous, and ineffective unless the person permanently changes his or her eating habits.
At Graham Rehabilitation, clients find dramatic success with the 21-day cleanse. The liver normally takes care of detoxification but, as Dr. Graham explains, the liver is taxed daily by the chemicals found in the food we eat and beverages we drink. As the liver works overtime to rid the body of these toxins, it has no energy left to handle the additional work required as a dieter attempts to burn fat and boost metabolism. That fat, Dr. Graham explains, taxes the liver further as it tries to remove it from the body.
For that reason, an overweight person's body resists weight loss. The body finds it easier to burn muscle than fat, causing it to stubbornly hold onto that fat even as a person does everything possible to lose it.
The detoxification program at Graham Rehabilitation and Wellness Center helps the liver out by flushing toxins out of the body to facilitate a person's weight loss process. This is done not through fasting, but through nutritious drinks that are both satisfying and effective. Customers say the weight drops off at an impressive rate while doing this cleanse, with many clients seeing a weight loss of one to two pounds per day.
"People not only lose weight, they feel better overall and their energy picks up," Dr. Graham says. "We have seen patients in our center drop blood pressure, blood sugar, cholesterol and obviously weight."
The next 21-day cleanse begins January 2. Clients attend sessions each Wednesday night, Dr. Graham explains, with attendance at the first session free of charge. The cost of $500 includes all supplies required to participate. At each session, participants will be weighed and measured, with their body fat percentage evaluated to track progress.
In addition to the 21-day cleanse, Graham Rehabilitation offers a wide variety of services, including Chiropractic and physical therapy for back and neck pain, nutritional counseling, educational classes, and more. For more information on Graham Rehabilitation, visit http://grahamrehab.com/ or call 206.622.9001.