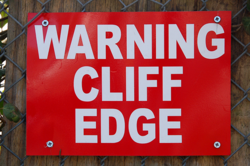 It is now up to Congress to either continue providing benefits to jobless workers who are still searching for a job, or to create other avenues that can provide financial assistance to those who need it.
Santa Barbara, Calif. (PRWEB) December 13, 2012
On December 31st, Unemployment Insurance (UI) benefits that were greatly expanded during the Recession are set to expire unless Congress acts quickly to extend them. An extension is considered to be at serious risk however as UI benefits have become deeply entangled in the bitter negotiations over tax and budgetary issues advancing the fiscal cliff. The Unemployment Services Trust, an unemployment trust for nonprofit employers, says nonprofits will likely feel the pain if this happens.
According to the Congressional Budget Office, more than two million Americans currently receive the federally-funded expanded UI benefits, which totaled $94 billion in the last fiscal year alone. Normally states only offer 26 weeks of unemployment benefits, but at the height of the Great Recession up to 99 weeks of extended UI benefits were paid for by the federal government. And, even as the Recovery has taken hold all states have continued to offer some form of additional assistance paid for by the federal government.
The estimated cost of extending the entirety of the expanded benefits is $30 billion. While costly, the Congressional Budget Office (CBO) also says the program is an important stimulus for the economy, and extending the current benefits could create 300,000 jobs next year.
"If the expanded benefits are allowed to expire…it would be not only a significant blow to the unemployed, but also would leave many states with decimated trust funds unable to offer benefits to help those still without a job," remarked one Stateline writer in a recent article. Currently states carry more than $26 billion in UI debt with billions more mounting in interest. States facing a deficit in their UI funds must repay that debt, and many will have to raise taxes on employers to do so.
"Because so many states had weak—or downright insolvent—UI trust funds even before the Recession truly began, in part due to repeatedly lowering UI taxes, states were forced to borrow large sums from the federal government to provide benefits to the thousands of workers who became jobless. And as spikes in unemployment continued, jobless workers became even more reliant on UI benefits, and then extended UI benefits, to cover their most basic living expenses," explained Donna Groh, Executive Director of the Unemployment Services Trust.
For the more than 2,000 member nonprofits for which the Unemployment Services Trust (UST) helps lower unemployment costs each year, the fiscal cliff has many implications, and UI benefits are just a part of the tangled web. If the policymakers don't act quickly to find the right balance of reducing national debt while not taking too much money out of the economy through taxes and spending cuts, another recession could be in sight. This could mean renewed layoffs and greater pressure on nonprofits to provide even more services to a growing unemployed population. In addition, the fiscal cliff debate could result in a reduction in charitable contribution incentives and government spending on nonprofit programs, causing more layoffs in the nonprofit community right when they are most hard-pressed to provide services. And these laid off workers would no longer be able to collect expanded unemployment benefits if those are also lost over the fiscal cliff.
If Congress is unable to come to an agreement on tax and budgetary policy for 2013, states will be deprived of federal funding that has not only helped them get through the worst economy in recent history, but has also allowed thousands of jobless workers to continue paying for basic living necessities without relying exclusively on the community and nonprofit services available to them.
"State-run UI trust funds were designed to fluctuate during different economic climates, but with the large majority of state-run UI trust funds being poorly managed in the years leading up to the Recession, we faced a much harder economic recovery as a nation. It is now up to Congress to either continue providing benefits to jobless workers who are still searching for a job, or to create other avenues that can provide financial assistance to those who need it. If the full responsibility to support jobless workers falls on nonprofits and local communities, chances are we will quickly find ourselves in another economic tail spin," said Groh.
The question looms: If Congress fails to extend UI benefits in a timely manner, will enough nonprofit and social service agencies be in a position to step in and fill the void? And if not, what will the millions of jobless workers who receive UI benefits be forced to do?
About UST: Founded by nonprofits, for nonprofits, UST is the largest unemployment trust in the nation, providing nonprofit organizations with a safe, cost-effective alternative to paying state unemployment taxes. UST regularly saves nonprofit members money through dedicated oversight and unemployment cost management. Visit http://www.ChooseUST.org to learn more.