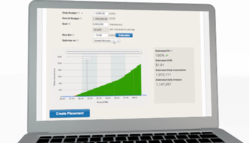 Seltzer is a tenacious and proven leader that will help us scale and continue to be a leader in digital brand advertising
New York, NY (PRWEB) December 13, 2012
TubeMogul, a leader in real-time media buying for video advertising worldwide, announced today that Bryan Seltzer, a former VP at Lotame, is its new VP of East Coast Sales.
Since launching the first real-time buying platform exclusively dedicated to video advertising almost two years ago, one of the biggest priorities at TubeMogul is scaling hires and infrastructure to keep up with demand from top trading desks and brands, who are increasingly turning to the company to take control of their branding campaigns. To that end, the company brought on 54 new employees in the past six months and is hiring 25 open positions across departments.
"TubeMogul's reputation is consistently exceeding branding goals and delivering on what it promises with real transparency," commented Seltzer, now VP of Sales at TubeMogul. "The company's lead on video technology is a big part of that."
Seltzer brings two decades of business development and sales experience to the company's growing team. Previously, Seltzer was Vice President of Client Development and Sales at Lotame, a TubeMogul partner that helps advertisers better understand and reach their target audience through demographic and action-level data. There, he transitioned a team more accustomed to the traditional ad network business into effective platform sellers, a model that involves more collaboration and transparency -- directly relevant to TubeMogul. Before that, Seltzer was a Director of Business Development at Captivate Networks, where he received various accolades, including for most business sold.
"Seltzer is a tenacious and proven leader that will help us scale and continue to be a leader in digital brand advertising," said Brett Wilson, CEO and Co-Founder of TubeMogul.
About TubeMogul
TubeMogul is the only video marketing company built for branding. By integrating real-time media buying, ad serving, targeting optimization and brand measurement into its PlayTime platform, TubeMogul simplifies the delivery of video ads and maximizes the impact of every dollar spent by brand marketers. Founded in 2006, TubeMogul is based in Emeryville, CA with offices in Toronto, New York, London, Sydney, Singapore, Austin, Detroit, Chicago and Los Angeles.