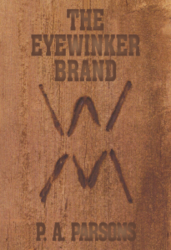 Just as his goal of 300, purebred Herefords is realized, everything starts falling apart.
RATON, N.M. (PRWEB) December 13, 2012
The new book "The Eyewinker Brand" picks up the story begun in "Bittersweet." Two years after losing his beloved Lizabeth, Otis Moon marries the Mexican-Apache girl she grew up with. She has a bastardo son, Juan, now 20. Neither son nor mother shows any interest in the ranch. Of the six new Hereford bulls Otis has just purchased, one proves a genuine Rogue -- mean, unpredictable and dangerous. The brute tramples a fence down during a rainstorm and is found penned at the Morales outfit, headed by the ruthless, Santo Morales, Juan's father. Otis has no choice but to put the crazed animal down, leaving word for the hiding Juan he has a week to clear out his belongings at the Eyewinker. His wife seizes it as a chance to leave too. In Denver she files for a divorce. The unexpected arrival of a stranger eventually changes their lives forever.
The author was born in Marion, Illinois, graduated from high school in Lansing, Michigan, and moved to New Mexico over 50 years ago.
----------
For additional information, please visit http://www.paparsons.com.
The Eyewinker Brand
P.A. Parsons
Dog Ear Publishing
ISBN: 978-1-4575-1344-2 148 pages $25.00 US
Available at Ingram, Amazon.com, Barnes & Noble and fine bookstores everywhere.
About Dog Ear Publishing, LLC
Dog Ear Publishing offers completely customized self-publishing services for independent authors. We provide cost-effective, fast, and highly profitable services to publish and distribute independently published books. Our book publishing and distribution services reach worldwide. Dog Ear authors retain all rights and complete creative control throughout the entire self-publishing process. Self-publishing services are available globally at http://www.dogearpublishing.net and from our offices in Indianapolis.
Dog Ear Publishing – self-publishing that actually makes sense.